Maria Sharapova or Sania Mirza?

India
10 responses


• India
13 Nov 06
sharapova is a better player even though i support sania



• India
5 Nov 06
you can't compare Sharapova with Sania.Sharapova is too good both on the lawn, and on glamour

• India
5 Nov 06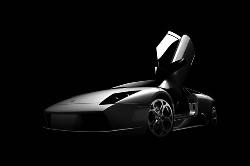 i must admit that sania is a god player and is also very sexy,but maria sharapova is way ahead.she ranks better and plays better,she is simply beautiful and sexy.but being an indian i must say that sania mirza is a better choice! for more on sania: http://www.sania-mirza.in for more on sharapova: http://www.mariasharapova.com

• India
3 Nov 06
I'D PREFER SANIA IS SEXIER BODYWISE.. MARIA IS A TORSO.HER UPPER BODY IS TOO LONG AND HER LEGS ARE NOT PROPORTIONATE TO HER BODY. IF YOU ASK FOR PRETTY FACE, ITS MARIA..DEFINITELY.