100 Posts in 1 day... Earning Result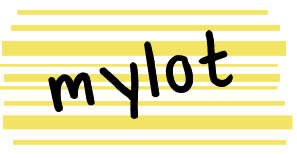 Pakistan
April 15, 2008 7:50am CST
Hello once again. I posted a discussion ''Done it 100 posts in 1 day''. I am got so many responses in that discussion. Many members asked me to update them how much i will get after doing 100 posts in 1 day. Because they want to know if more posts can increase their earnings. So my reply is yes more you post then more you will earn. As i tol dyou that there is a big time difference between Pakistan and U.S.A. So i got half amount for my these 100 posts yesterday and half got today. My average earning is 40 cents per day. But yesterday i got 58 cents. And today i got 82 cents. There is a big improvement in my earnings. This improvement can lead me to my payout this months. So i will try this challenge some more times in this month. Thanks a lot.
10 responses

• Philippines
16 Apr 08
good for you, i know that there will come a time that you'll earn more than 82 cents per day. been there and done that



• United States
15 Apr 08
you are right.More number of posts means more cents.But the earnings are not only calculated based on the number of posts but also on the quality of the post.From your discussion i can understand that you are good at writing and hence will be responding in more than 2 or 3 sentences.Hence it is no wonder that you earned more.You deserve it.Hats of to you.Hope you will continue the same and Happy earning.All the best.

• United States
15 Apr 08
You've got one hell of an industry there. I admire you mate. Between you and me is a gulf of enthusiasm that is really hard to span. lol. I used to make 30 discussions a day, but decreased significantly because I have to attend to some matters first before sitting here in mylot. More power to you though, and congratulations.


• Philippines
15 Apr 08
Wow, you are so hardworking and I admire that. You are indeed a good example not just to freshmen here but also to the old members. Posting 100 different discussions and answer in a day is really a big challenge to make. Good job, my friend.


• Philippines
15 Apr 08
When Do you start posting here... You got 82 cents... mines was 55 cents.... And that's enough for me...... Message me also if you done posting 100 discussions on a day..........

• Pakistan
17 Apr 08
Yes i did 100 posts in 1 day almost 3 days ago. And it increased my earnings. I will do it one or 2 more times in this month to reach at my payout. Thanks

• India
16 Apr 08
Congratulations. I happy you have reached your target. Keep the good work. I think you should now try to increase the number of lines per post and to increase the quality of the post. This will give you more earnings. I think for quality posts one can earn between 2 cents to 4 cents per discussion.

• Pakistan
16 Apr 08
Thanks for your kind comments. I wil try to keep this up and trying to do more challenges like this because i really increase my earning average.

• United States
16 Apr 08
I don't know for certain, but I think there is greater earning in the longer your posts are than in the greater number. Obviously, it helps the greater the number of posts you make, but I have noticed that it I write a response that is in excess of 60 or 70 lines the increase in my earnings is greater than if the posts I make are shorter than 60 or 70 lines. So I think it is important to not only make a lot of posts but to also make them very long for the maximum income.