URE FAVR8 CHOTHES BRAND???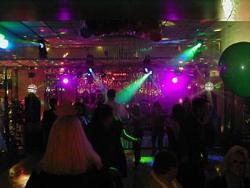 India
4 responses

• United States
11 Jul 07
I love Jos A Bank, and Vinyard Vines.

• Philippines
1 Nov 06
all brand is good for me. greetings. : )

• India
7 Dec 10
Hello i don't go for ready made dresses, so no brand name for my pants and shirts, i prefer stitched to order stuff, because the fitting is perfect, highly comfortable.. Thank you so much for this discussion.
Professor 'Bhuwan'.
. Cheers have a lucky day ahead. God bless you. Welcome always.


• Philippines
5 Dec 10
My favorites are just Forever21, JAG, and Calvin Klein. I really don't have too many favorites. Brands are not really important for me. If the clothes suits me and fits in me, that's what really matters.