One thing we can't recycle is wasted time... How do you agree?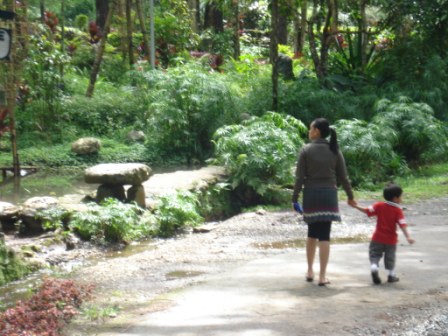 Philippines
April 20, 2008 7:57am CST
Life is truly short and so we cannot but agree that we need to live it well. Sometimes we consume ourselves worrying over, 'what if' situations. Will it be of any help? How about being with the people we love and to do the things we are eager to do? After all, it's only us who will decide how our life will turn out, whether happy and contented or rigid and incomplete.. How do you agree?
6 responses

• Jamaica
24 Apr 08
Wow Jeanniemay I must first of all comment that your discussion usually demand that we stop and think a while. I agree with you wholly. Time cannot be recycled once wasted or well used it goes down in history. Our actions may come back to haunt us or to reward us but what was done was done and cannot be erased. We have to cope with what comes to us. It is best that we make the best of the time that is given to us each day. (lol)


• Davao, Philippines
22 Apr 08
yes i agree. we don't waste our time thinking what we are going to eat tomorrow or where we can get money to buy foods, clothing and so on. we must live our life to the fullest. thinking happy moments in our life. There is someone provide your need if you are good.

• Philippines
21 Apr 08
Hi jeanniemay! I completely agree with you. Time as they say is Gold and so we always have to make the most of it. We should not spend it with worrying over things especially those that are uncontrollable. But to be honest with you, I do worry a lot despite of the fact I know I shouldn't. But the worrying makes me think of ways on how I can resolve it and those that seems futile or hopeless in my opinion, I just give it up to the Lord. it is really hard when I am trying to be strong but almost all those around me have already given up or so difficult to deal with. I am happy yet sad but I know God will always make a way for me and all for those who worry too much.Just my thoughts dear friend. Take care and have a nice day!



•
20 Apr 08
I hate to think any of my time is wasted but I know I have spent too much time thinking about my past and how it could have been different. I don't do it any more. I am not a worrier but I agree that two words "what if" really can hold some people back and stop them enjoying life. Time wasted is time lost, for ever.