Story - Think and answer!!!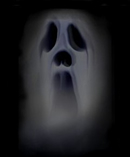 India
April 20, 2008 8:55am CST
think about this for a minute. you are sitting in a dark room and talking to me in the phone at 12 o clock in the midnight. suddenly, your landphone started ringing and you promised me that you will be back after attending the call. but, unfortunately, the person who called you told the news that i died last night. will you come back to the room and attend my call? post your answer with a reason to support. lets see how much different answers we get...
5 responses

• United States
20 Apr 08
I would be extrememly freaked out but I would have to go back and attend the call. I would be too curious not too. There would be some reason why you called and I would have to know. By the way, that is a great question!!!

• India
20 Apr 08
ok. thanks friend for the response. lets wait and see what others think about it.

• United States
20 Apr 08
Oh yeah, I'd come back to the phone...eventually. I would be seriously creeped out by this situation, and I would have to turn on some lights...but I would definatly get back to the phone to see if it's true and if it is why it is so important for you to contact me.

• United States
20 Apr 08
i would run back to finish the call. if you were deceased and took that effort to call me,i'd definetly want to hear what you had to say.

• India
20 Apr 08
good. seems everybody is really thinking and answering...

• United States
20 Apr 08
Yes I would, because the person on the landline could be lying, I'd have to investigate to find out!

• Philippines
20 Apr 08
Of course I would get back to you. I would ask you what had happened. Maybe you had a reason to try to get in touch with me after you were killed, and I would like to know about that reason.