I smoke a lot. How can I quit?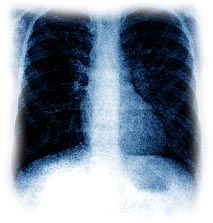 Philippines
April 20, 2008 2:41pm CST
I've been trying to quit smoking since my father got PTB or Pulmonary Tuberculosis that made me scared and decided to quit smoking. But it seems very hard. Can you please help me find a way to STOP SMOKING?
2 responses

• United States
20 Apr 08
How much is a lot for you? I smoke a pack a day and haven't tried to quit yet but i'm sure it will be very hard. Try Chantix-a lot of people said it works but the most common side effect is that you might start feeling depressed when taking it. Willpower is the most important ingredient when breaking a bad habit,if you really want to quit and you're firm about it,you will even with little or no help. My dad quit smoking after 40 years,bet that was difficult but he made it

• Philippines
20 Apr 08
i dont think i like the depression side effect. :(( Waa.. Ill ask my doctor about chantix because it is new in my ears. Well, thank you for responding here I really appreciate it. I hope i am like ur dad with lots of will power. Thanks!

• United States
20 Apr 08
I have an article you can read that might help you to quit smoking. Quitting is definitely hard to do. Best of luck to you on quitting. www.healthmad.com/Addiction/I-Want-to-Help-You-Quit-Smoking.111317/1

• Philippines
20 Apr 08
Thanks! I will read your article. God Bless!