To You is Youth Generally Joyful or Sad?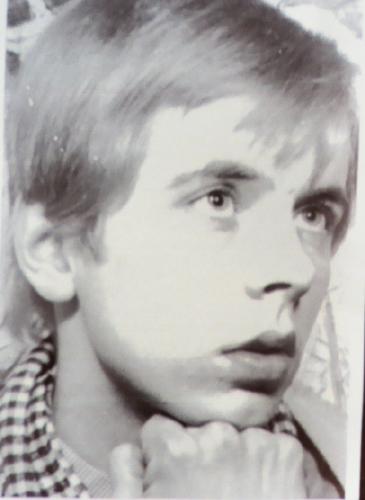 United Kingdom
April 20, 2008 9:21pm CST
It seems to me that it can be both. It's hard to be young, because of relative powerlessness, and the great expectations that are laid on your shoulders. At the same time, youthful energy is a tremendous thing. I had a great youth, and was never very depressive, although in my eyes, the "tortured poet" life seemed terribly glamorous. I think I might have invited the blues in by courting the tragic poet lifestyle, which led me to overdo things terribly. Not wise. Youth is so precious. I can't do an iota of the things I once could, and it's horribly frustrating, but at least I'm still here and it feels good. But I sure appreciate the unbelievable vitality of youth. There's nothing like it. But still, youth can be hard, I can't deny that. What is your take on it: to you is youth a joyous thing, or a tragic thing?
8 responses

• United States
21 Apr 08
My youth was bittersweet.I lost my dad when I was 12. But I did get to play in the orchestra. I wasn't the most popular person in highschool. But I did have great friends.Earlier in school, I was picked on for being different. But I did start playing the violin when I was 9 The Guitar when I was about 12. And was in the chorus when I was 8.I didn't have control of what was to happen in my life. But I still feel that way.so I guess my youth was okay.Not great but not as bad as it could be.

• United Kingdom
21 Apr 08
That's sad about your dad. Your talent impresses. My dad played the violin as an infant as I've mentioned before I think. It was hard for him. Was it Classical guitar? I took Classical guitar lessons from a famous name guitarist but my heart wasn't in it; once I'd learned a few basic chords, Rock riffs and blues solos I was away.

• United States
22 Apr 08
Thanks. I learned classical violin but basic guitar.Most of the songs I can play on guitar are country and folk. But I can play country on the violin. Ironic isn't it.You would think being here in Virginia I would be able to fiddle but I can't.Or you would think that since I play classical violin I would study classical guitar but I didn't.So it is Handel that I play on violin and a littl Emmy Lou Harris on guitar.

• United Kingdom
22 Apr 08


• Singapore
27 Apr 08
To me i had a very good childhood but everything was bad when i was in high school . But when i look back now if it was not because of high school , i will not be what i am now yea .

• United Kingdom
28 Apr 08
There are bad times to be good through in youth for sure; I'm glad you got through it all OK.

• Georgia
27 Apr 08
actually both.... i had good and bad moments in life but more bad than good because of our country ..... i live in georgia, tbilisi and our country is not developed as usa or britain or france and as it usual mistakes of government reflected on my family ... its a long story so i'll tell u result my father was cought and put in jail and to my mother it was forbiden to work in sphare of her education .....


• United Kingdom
28 Apr 08
Love in the heart is always a good thing.

• United States
21 Apr 08
I think youth is mainly happy for most children. I know of alot of children who will disagree with this also. My youth was happy and sad. I had a few good times and alot of bad times. I would never want to go back and relive my youth, but I know alot of people would love to.

• United Kingdom
28 Apr 08
I'd like to...but as me now, having achieved what I have and with the knowledge I have...only, with the health I had as a young 'un. Best of both worlds, I know...:oD

• Canada
21 Apr 08
for me youth was errr. not so pleasant. Was a time of contemplating, and sadness. Youth hood to me is a time of discovery but also a time of awakening to how cruel this world can be. ITs a time where you are just beginning to find out who you are and what is expected of you in this world

• United Kingdom
28 Apr 08
That discovery can be very traumatic and confusing.


• United Kingdom
28 Apr 08
I had a very youthful face as a young man, although some people thought I was older than my age because of my manner; I could talk to anyone. But usually I was judged as alot younger. I still look quite young, but often feel every little bit my age...and then some. But life's good.

• Philippines
21 Apr 08
Being a youth is full of many things to discover many fun We must cherish all the joys we have during our youth cause once it passes its gone. There maybe sad moments but thats life is all about enduring in both sad and joy. So I agree that sad and joy is onvolve in youth life

• United Kingdom
28 Apr 08
True. Youth comes but once and it is precious.