chocolates or sweets???...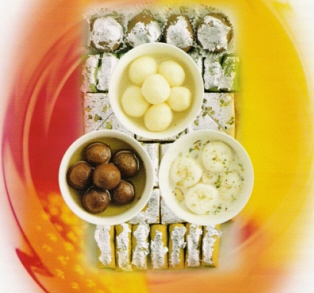 India
April 22, 2008 11:35pm CST
which one u like the most?...chocolates or sweets?.. i love indian sweets specially milk sweets..my favourites are gulab jamun,mysore pak,rasagulla,kaju kathli,coconut burfi...they taste so good and i am so very tempted when my mom makes sweets or when we purchase sweets from shops.. i also like chocolates but prefer sweets more than chocolates... what about u???
6 responses

• Kuwait
23 Apr 08
I am also indian.I love sweets very much i get tempted whenever i see sweets.My mom used to make sweets & now every weekend i will prepare at home becoz where i am leaving,here we dont get indian sweets.So i search in net for recipes.I have tried jalebi,halwas,& also bakery items.I enjoy baking sweets.



• Philippines
23 Apr 08
Hi there! hmm I really don't know.. coz by sweets do you mean sweets like cakes?or small treat sweets? then if so I would say that I like sweets then... But the thing is if i am down and having problems I go to the fridge and look for an instant sweet food to pop in my mouth sop I end up getting chocolates! hahaha!

• Singapore
23 Apr 08
I would prefer chocolates also , because i simply love them yea .

• Canada
23 Apr 08
Chocolate by far! hands down lol.... mmmm hmmm especially european chocolate, its so rich. makes me want to leave north america just for the chocolate in europe lol