Bauzer DaSchnauzer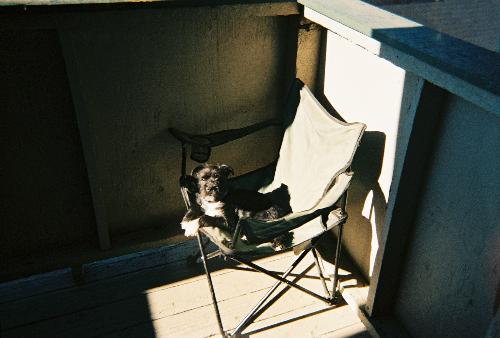 United States
April 23, 2008 7:37am CST
This is my dog Bauzer - he got his name because he is a Boston Terrier/Schnauzer mix. I got him in the fall of 2004, shortly before my son and I moved from Wisconsin to Colorado. I really can't remember ever having a better dog than he is. The day after Thanksgiving, my son and I packed the last of the things that we could fit into my van, carved out a little space to put a laundry basket with a tiny puppy in it, and checked the weather. There was an ice storm brewing for the direction we were headed; due to come in around 6:00 P.M. We planned to be gone by 3:00, to be well past that before we stopped for the night. to be continued...
2 responses

• United States
23 Apr 08
:(he is too dumb dont talk about him

• United States
23 Apr 08
i realized after i posted the beginning of my saga, that it wasn't really looking like a discussion; but more like a blog. i do hope, though, that people will read this and follow as i add more chapters. please feel free to comment, ask questions, tell us about your pet(s) and/or travels...

• United States
25 Apr 08
i got me a doggie like that. a doggie that is just the best little thing ever. she is just always happy and always want to be in your face and lick ya. Her name is Cocktail, and i am telling you i love this little dog. She is a yorkie and my best freind

• United States
25 Apr 08
thanx, 34momma - how did you come up with cocktail's name? we had a pitbull/lab once...while we were trying to see what we wanted to name her, we called her baby... after a few weeks, it seemed silly and cruel to give her another name, as she recognized that one, and it ended up being very fitting.

• United States
27 Apr 08
so...not because she has a plumed tail, like a rooster? poor puppy, starts out as an alkie, huh? just kidding...:)