what you think about Shakira ????

India
November 1, 2006 6:17am CST
what you think about Shakira ???? is she hot or not ????
8 responses

• India
2 Nov 06
I first heard of Shakira when Whenever, Wherever first came out. I have to say that I love everything she sings, English and Spanish. Her material in both languages is just so different... it's hard to compare the two, but I love all of her songs. Maybe it's because I'm Lebanese too, or because I've always had a rock chick inside of me waiting to burst out... but I appreciate all aspects and stages of her career. The fact that she's so versatile shows how unique and special she is... she's like no one else and that's what makes her so great! And yes she got great hips which never lies hehe

• India
2 Nov 06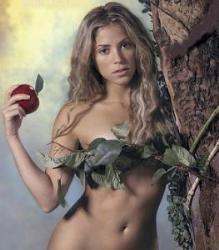 Yea she is hot as hell!....and not just hot she has some real talent in her....such a variable voice...she is a really good artiste.....



• United States
1 Nov 06
I think she is hot.. she knows how to move.. and did you know she write all her music. that is something you dont see now a days ...


• Singapore
1 Nov 06
I think she is hot and can shake her butt yea