I have some more payment proof!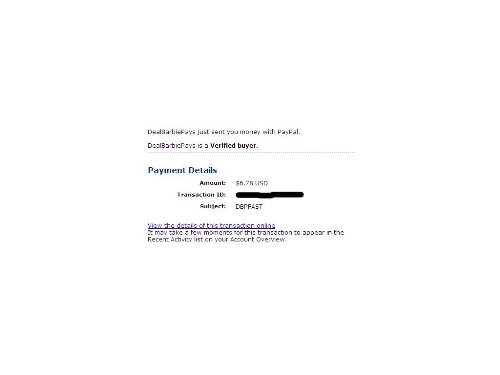 United States
April 24, 2008 4:22pm CST
Well, I've been busy for the past few days, as most of you may know from my previous discussion. The reason I was busy, is because I was trying to reach the minimum on one of my GPT offer sites! Well, I did, and I requested payment yesterday. I also recieved my payment yesterday too! Well, I'm going to post it here, so all can see. If you would like a link to the website, feel free to message me, or even go to my website, it's all the way at the bottom in the Offer section. www.freewebs.com/jenni_jelly
1 response

• United States
24 Apr 08
Congrats on getting your minimum at DBPF. I had joined there onyl to find that the offers there are at other sites a swell. I really wish the GPT sites had different offers instead of repeating the same ones.

• United States
24 Apr 08
I don't really mind it, because I only ever really go to DBPF and DBP. I don't really like the way other sites are done.

• United States
2 May 08
I find cashcrate to be the easiest to understand out of all the GPT sites I belong to. I haven't been able to get the hang of Deal Barbie Pays or Deal Barbie Pays Fast. So far, I haven't gotten anything to confirmed at DBPF. I always get denied though. The instructions by the offers are hard to understand. Any suggestions?