On the side of the road...

United States
April 24, 2008 5:11pm CST
If you saw a man on the side of the road and a dog on the side of the road, which would you help? In one survey with this question 97% of people said they'd help the dog. I probably would, too because you never know what kind of people are on the side of the road. They could be murderous criminals. xD
9 responses

• United States
25 Apr 08
I understand what you are saying about the man, but I would be skittish about the dog as well. I'm no vet, and that dog could have rabies as well. I think that I would call the SPCA for the dog, and 911 for the man from my cell phone safe in my car. But I don't think I would personally help either one.

• United States
24 Apr 08
i think that honestly most people would rather pick up the dog and im not saying that im any different either because this world has gotten kind of bad and we don't really trsut people because we are worried about what people would do to us if we did start to trust them...and with a dog chances are the dog isn't going to do anything to you to hurt you


• United States
25 Apr 08
I would be more inclined to help the animl, but if I did see a person, I would at least call someone to help them.

• United States
25 Apr 08
I can understand this. For myself I can't say for sure. A lot would depend on if I was alone, the condition of the man, where we were, and the time of day. They are right the person could be faking it in order to lure people to rob them or worse where as a dog is pretty much straight forward. You don't have to worry about the dog trying to get you to stop so that they can harm you.

• United States
25 Apr 08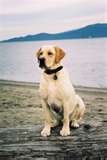 hmmmmm, with my user name, would it be hard to figure out? LOL I guess not! lol and you're right, most definetly would be the dog because like you said, one never knows what kind of person the man would be.

• United States
24 Apr 08
It's sad but true, I would most likely stop to help a dog on the side of the road more so than a human. There are a lot of sick people in the world today. Someone may act like they need help only to get you to stop, when you try to help they could kidnap, rob, beat, or even kill you. I have a three year old daughter and wouldn't want to risk leaving her without a mother.

• India
25 Apr 08
whew, I just got shocked 97% of teh people still looking for the dog,,,hehehe why not you looking for that people either,,, I am not saying man are precious than dogs, but the reverse isn't that true. I belong to those 3% people who believe to help the man.... And whatsoever if the person you are talking about is your close one or some relative or even you...huh