Cheapest mobile phone going....£5 each!!!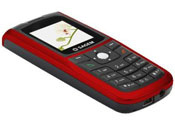 April 25, 2008 10:45am CST
Mobile phones have hit a new low today after Asda have announced it £5 mobile 'pay-as-you-go' handset. Asda say these are the cheapest even seen in the country and have predicted that all 50,000 handsets will sell out quickly after their 9am launch. http://www.metro.co.uk/news/article.html?in_article_id=144634&in_page_id=34 The basic models included in the deal - the Nokia 1112, Sagem My212x, Sagem My220x and Sagem My150x.
3 responses


•
27 Apr 08
This phones have there pros and cons but Im sure your near 7 year old will here about them soon!! Make sure you stay out of asda atleast the electrics bit!!

•
29 Apr 08
I think 6/7 is too young to have a phone. Cna you imagine if you gave her one, what will she be asking for in 3 years time??? I think this is one argument you have won, she might not know it yet!! She will be disappointed when its her birthday and she doesnt get one, but Im sure she will be pleased with what she does get!!

•
29 Apr 08
She knows that there is no chance of her getting a mobile but she is so used to getting her own way with Daddy she keeps trying - not knowing Daddy knows Mummy will castrate him if he even thinks about getting her one! lol She always appreciates presents we get her - she isn't really as bad as I make out! xxx

• United States
25 Apr 08
Ok!! SO how much is this phone in US dollars? THats amazing if they are looking to sell all 50,000 by today!!! Good luck to them.

•
25 Apr 08
Its about 10 USD! Im not sure how many have been sold!!

•
25 Apr 08
Well Tesco gave away a stainless steel chef's spiral cutter (whatever that is) today at their store in Salisbury. Thought that you'd be be excited. I didn't get one. Whilst everyone else rushed of to listen to the 'Store Representative" I made a beeline for the till and got out ahead of all the Mummies and their horrid screaming children.