How many cars have you had in your lifetime?

United States
April 26, 2008 2:11pm CST
My first car was a car my mother drove then she gave it to me to drive. Then she bought me two used cars to last me in college they were kinda old so that's why she had to get another when the one broke down. I've bought two new cars on my own so I'd say I've had five cars so far.
5 responses

• United States
28 Apr 08
Okay, this involves quite a bit of counting - Dodge, Nissan, Maverick, Dodge, Javelin, Maverick, Ford, Datsun, Cavalier, Chrysler, Ford, Ford, Dodge, Dodge, Chrysler, Nissan, Chevy. I may have forgot one, but it looks like the total is 17. I have to say that is way too many cars.

• Canada
28 Apr 08
this one is very simple to answer, zero, nada none zilch. Hold on just a minute now I remember a friend gave me an old car, I never drove it nor even registered it in my name, I just passed it along to some one else. So does that qualify as owning a car, I have never had a drivers license, so of course I never owned a car. Oh well you can sort this one out.

• United States
27 Apr 08
ive had 3 cars in my lifetime. first one a mitsubishi suv called adventure. then i got nissan altima that my mom bought. my newest car is my 2005 volkswagen beetle that my husband gave me.

• Philippines
27 Apr 08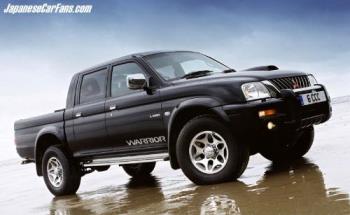 Man, I wish I could buy a H4 Hummer someday. I dreamed of so many cars different kind of cars. I love those cars that is imposible to buy, I mean I need to rub a bank if I need to have one joke lol. I bought my first car 1 year ago and it is a pickup truck, I needed for my business a L200 Mitsubishi Storm.

• United States
26 Apr 08
Let's see...I start off with (1) 1978 Chevy Impala; (2) 1981 Ford Mustang; (3) 1980 Ford Mustang; (4) Ford Escort; (5) Plymouth Reliant; (6) 1997 Chevy Cavalier; and my current car, (7) 2005 Toyota Solara. So, I've had 7 cars so far. WOW! That's quite a bit, isn't it?