My hot air balloon experience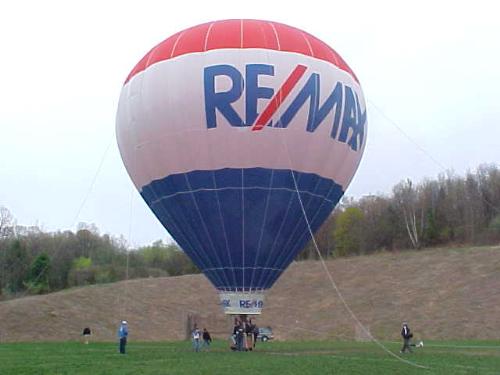 United States
April 27, 2008 5:32pm CST
I had a couple of people suggest that I explain my hot air balloon experience to all of you, so here it goes:Hubby and I almost didn't go because of the rain. I just kept hoping and praying, and saying, "It can't rain. I have to go on this ride." It was still a little drizzly when we got there, but I could still see lines for the rides. Hubby wasn't going with me, he was there to take pictures. Since I've always wanted to go on a hot air balloon, this was on my "To Do Before I Die" list, so I wanted him to take pictures for me to always remember this wonderful event. Since I was a "single" I got to jump the line, which I was happy about - just in case bad weather came, I'd have a better chance of getting a ride. It was such a thrill. I couldn't believe that I was fulfilling one of my "Bucket List" items. I was grinning ear-to-ear the whole time. I've even added a photo from the ride for you to see. Hope you enjoy it.
3 responses

•
27 Apr 08
I am so pleased that you managed to make this flight. You must have been very excited. I know that I would have been. I bet that when you recall it you grin ear to ear. The balloon looks very "cool". I imagine that it must be very quiet up their. May be a little wind and the sound of the gas burner whooshing, but otherwise, just peace and quiet. I am so envious of you. Did it bump hard when it landed? That always seems the scary bit to me. Thank you for writing about it.

• United States
27 Apr 08
It didn't really bump hard. The guy warned us in advance, so we were prepared. I had forgotten about that part, but it didn't bother my back back, so it couldn't have been too bad, right? Yeah, that gas burner was a bit much for me. The heat made me feel like my hair was on fire so I kept crouching down. It wasn't very windy because it was a tethered flight, we didn't go up to far.


• United States
27 Apr 08
" You are not right! " " what is wrong with you? "I went to the races last night But the lead driver, kept getting flat -tires, and couldn't even drag his A$$ to the starting line! Da*
@
I paid good Money to see this guy! I've heard about how well he performs!Can you believe it....My first time at the professional Races, and this guy Tanks!

•
28 Apr 08
It's a shame the weather was not better but you did get airborne and that must have been a tremendous feeling. I could not do it because I am not good with heights and would have felt dizzy looking down. I do like to see hot air balloons, they look majestic in flight, and I like to see photos taken from the air. I can look at those without feeling dizzy. Thank you for sharing this unforgettable experience.

• United States
28 Apr 08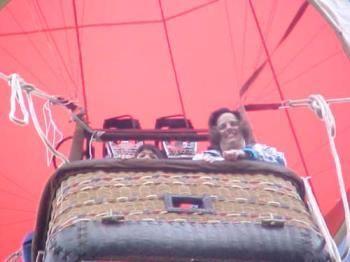 It was a nice experience. I would have loved to have gone further and stayed up longer. Yes, they are beautiful to look at floating up in the sky in vibrant colors. I went to a hot air balloon festival last year and it was amazing to see them all floating up in the air.