Here We Go Again, Damn!!!!!!!!!

Turkmenistan
April 27, 2008 10:25pm CST

I am so angry right now and I really need to take this time to vent my feelings. I have a first cousin who served in "Desert Storm." Then he took that money and went to USC and became a movie producer. He produced a season of "The Apprentice," and has travelled the world. When he was little, his mom was raising me along with his older brother. He and I were like sister and brother. We would skate all over the neighborhood and get into all kinds of mischief. I have not seem him or his brother since December of 1987. Usually when the family got together for the holidays, I had to work. Whenever I was able to make it, he couldn't. I can not believe that I have not seen him in 20 years. Where has the time gone. Then on Thursday, I find out that he wanted the family to get together on Saturday night. I could not make it then either. To be honest, that was a good thing. I would have spoiled the entire thing with my anger and tears. My cousin is 35 years old and he wanted to announce to the family that he has been diagnosed with Kidney Cancer and will be going in for surgery in the next two weeks. Now why does this make me so angry you ask? 1. My mom died in 1980 from cancer. 2. My aunt(his mom) died in 1983 of cancer. 3. Another aunt just died in 2005 of cancer. 4. Another aunt had a Kidney removed last year due to cancer. 5. And did I mention, his father is dying of cancer right now. It is completely maddening.

6 responses

• United States
28 Apr 08
Ah sweetheart I am so very sorry. Rozie just know that I am here if you ever need to rant in private. You can always PM me and I would have no problem with you having my regular email address. Take care hun, you and your family will be in my prayers. You know I am not just saying that neither, I really mean that. I will include you and the family in my prayers. I wish I knew some magic words for you. Think good thoughts, you cousin is young and strong, he is going to beat this. Say it and believe it.

• Turkmenistan
28 Apr 08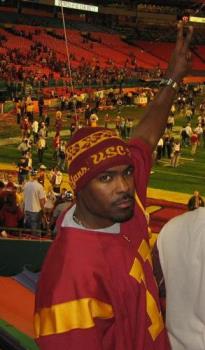 Thank you so much for your words of encouragement. I know that I am going to have to work to get my faith around this one. I have to be positive. His is going to beat this thing. And you are right about one thing, he is very strong. When he was younger, he was very skinny and hyper. We use to call him peanut head and say he had a tape worm. He worked that problem out nicely.

• United States
30 Apr 08
I would be so angry too. So far my uncle passed away and I had cancer in the same year. WE never understand how things work. The fact that he can get surgery done and get it removed is wonderful. As you know some people aren't that lucky.

• United States
1 May 08
all my prayers to you in the families fight.

• Singapore
30 Apr 08
I'm terribly sorry for the sad and unfortunate events that had happened in your family line so far. It is really maddening to know that another dear member of the family has cancer as well and I know how devastating it must have been for you to know that. At the same time, I know this is hard but the least thing that you can do for your cousin would to "be there" for him all the way and it is a pity that a successful person like him to be diagnosed with cancer at such a prime age. Please be strong, my dear friend and get through this together. I'm sure there is a solution and don't look upon this illness as something that would bring you and your family down.

• United States
29 Apr 08
((((((HUGS)))))) So sorry to hear about your cousin my dear friend. I can't comprehend what you and your family must be going through but you'll be in my prayers. Hang in there my friend - I'm here if you need me! ((((HUGS)))))

• United States
1 May 08
It's good to be back online but not home LOL I miss the Islands already, the food and the warm hot weather. Oh well, we did enjoy ourselves though. I hope it's getting better for you my friend. Any more news on your sister?


• Turkmenistan
28 Apr 08
Thank you so much for your offers of prayer for my family. I am sorry to hear about your uncle and grandmother. It is such an evil disease. I hope that they can find a cure for it all soon. I would not wish this on my worst enemy. It's just too much. god bless you.

• Garden Grove, California
7 May 08
rozie I am so sorry that all this is happeningto you. you have a right to be angry but honey it does no good.it changes nothing best to look right now to your own health with that family background to start protecting yourself with the right foods and protective vitamins and minerals. you see alot of what they now know about cancer has to do with what we can do to protect ourselves from getting the big C. Flaonvoids in fruits and veggies protects us from a lot of cancer, and further reading willgive you more in roads in how to protect yourself and not be another statistic. takecare.

• Turkmenistan
7 May 08
Being able to vent actually does me some good. Most of the time I avoid the subject of cancer like the fear it has caused me to live with me entire life. This time I got to vent some of what has been bottled up for a long time and it made me feel really good.