Which picture you have set on your desktop background?

India
April 28, 2008 11:47am CST
Hi All, I have set a sunrise on my desktop background, this photo has been taken by me on my mobile phone. Our group went to a nearby place. Name of the palce is "Kadakwasla dam" in Pune, India. Our water supply is from this big dam( for pune city). Its a beautiful place. Iam uploading the photo. please check. Which picture you have set on you desktop background? Why? Share the picture with us. enjoy:)
7 responses

•
29 Apr 08
I used to have a picture of Stonehenge in the UK on my monitor but I recently changed it to a photograph I took on holiday in the mountains.

• Philippines
29 Apr 08
hello, i have a picture of a pale red-ish wall of a house with 1 blue window on the right side. its a photo provided by the program as a desktop wallpaper. i like putting my own photos as a wallpaper but i easily get distracted when im on the computer. so i placed this wallpaper because even though it is an artistic photo, for me there is not much to see. a wall, a blue window, a few flowers and just grass. it helps me from not looking at anything else in my computer and go directly to what i want to do with my work. lol. silly i know but it helps me, since i love to be distracted from the things that i need to do on the computer sometimes. and with pictures of beautiful scenery and friends on my wallpaper, i would want to interact with the people i see on the wallpaper and again i get distracted. lol. i would like to post the desktop photo here but i cant seem to post a picture for my discussions or my replies yet. maybe next time

• United States
28 Apr 08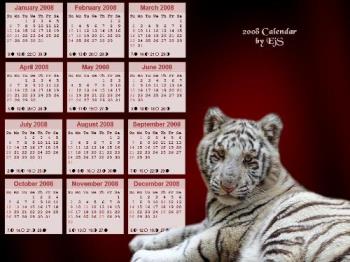 Right now I have a wallpaper up that I made. It has a calendar on one side and a white tiger cub on the other side. I like to play in paint shop pro and create my own wallpapers when possible. I've uploaded a copy of the one I have below. Whenever I make a new wallpaper I always test it out on my desktop before uploading it to my site. That way I know it looks all right before anyone else downloads it.


• United States
28 Apr 08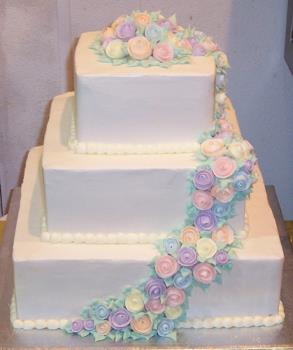 Yay i'm happy 'cause this is the first time i uploaded a photo. But yeah this is the story. My mother is a baker and she has been baking cakes since she was a teenager. She used to bake cakes and sell them to people but them some of the clients got stingy and started doing stuff and saying crap. So she stopped for a while so she started up again but not nearly as much. So now I am trying to get her inspired everyday. I change my desktop background every day with a different cake or sometimes I change it twice a day. Since she is always asking me if she could play on gamesville I let her play and then while she is playing she looks at the cake. I want her to get inspired and get creative again so that she can start doing cakes again and have fun. I am hoping that it works. This is a picture I got from online. So every day I go online and find pictures of cakes so that she can look at and get inspired.

• United States
28 Apr 08