Colby recast?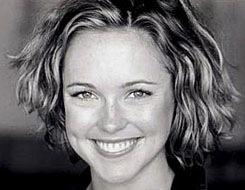 United States
April 28, 2008 9:41pm CST
I didn't even know this was a possibility! I am disappointed. What do you think? Are they recasting so she will appear more of the same age as Frankie? She resembles Ambyr quite a bit, don't you think? http://www.soapcentral.com/amc/news/2008/0421-childers_moncrief.php Childers Out, Colby Recast Posted Saturday, April 12, 2008 11:00:33 AM by Dan J Kroll Whispers that AMC was planning to recast Colby Chandler have proven right. Actress Ambyr Childers has announced that she will exit the show. The show, meanwhile, claims it was their decision to recast the role. Either way, Childers, who joined the cast in 2006, is out and a new Colby has already been cast. Ambyr Childers (Colby Chandler) has left All My Children and the show has quickly moved to recast the role of Colby. The news is somewhat surprising since Childers has made major inroads with fans in recent months. Still, the rumblings that a new Colby would be hitting Pine Valley have been around for a few weeks. "Due to other opportunities that have come quickly into my life, I will no longer be playing Colby Chandler on All My Children," Childers said in a statement. "This decision took heartfelt consideration and after weighing my options as an actress, the decision seemed to become more apparent to move on within my career."Childers did not elaborate on the new opportunities she is pursuing. Meanwhile, an AMC spokesperson hints that Childers was forced out of the show, saying that "storyline dictated the change" made to the role. Earlier in the month, All My Children put out a casting call for the role of "Edie." The audition scene was a tweaked version of a scene between Colby and Dre, prompting more than a few raised eyebrows. A show spokesperson denied that the casting call was a secret search for a new Colby. Childers joined All My Children in July 2006 as the spoiled, bratty daughter of Adam Chandler and Liza Colby. The character was not received well by fans, but the writers eventually toned down Colby's teen angst and Childers was able to win over viewers. With Childers out, the show now has the opportunity to once again "age" the character to suit storyline needs. Colby, born on-screen in 1999, should not have even celebrated a double-digit birthday yet. However, when Childers was hired to reintroduce Colby on the show's canvas, the writers took a few liberties with the character's age. Colby's birth date was pushed back and Colby was said to be 16 years old. Stepping in as the second "grown up" Colby is newcomer Brianne Moncrief. Moncrief is relatively new to professional acting and is best known for a guest-starring role on The Sopranos in 2007. Childers puts in her last appearance on May 6th. Moncrief debuts the following day on May 7th.
2 responses

• United States
29 Apr 08
I'm not sure how I feel about this. I was just starting to really like Colby. I think Childers has done a fantastic job of maturing with the character. On the other hand, I'd rather see her recast than written off. The show has been very disappointing lately, and I'd really like to see them do something more with Colby- something positive for a little while.

• United States
5 May 08

I didn't know that they are going to recast the chacter of Colby. I'm going to miss Ambyr Childers very much, she has matured on the show very much. now we will have to get used to a new Colby Chandler, they must want to age her a bit because of her interest in Frankie. I wish her well, maybe Ambyr is going to try her hand at movie's now who know's.