Have you seen Roman Holiday?

India
5 responses

• United States
8 Apr 07
Of course! I've seen it many times over. I can't help but melt every time Audrey gets a hug from Gregory - or laugh during the fountain scene! It's a splendid movie with lots of great cinematography. Besides, it's a Prince and Princess story! A fairytale! A lovely moral storyline. Anyway, everyone should see it. really. Try it, boys, it'll get your girlfriend verrrrrrrry romantic....

• United States
25 Nov 06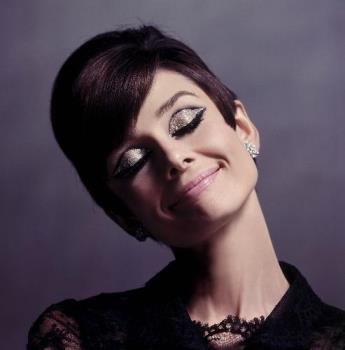 I;ve seen it. I've seen ever movie ever done with Audrey Hepburn. I love her. She is/was absolutely stunning.

• China
28 Jun 07
Yes. I saw this movie when I was a sophomore in college.I fell in love with Audrey Hepburn at the first sight....She is amazingly beautiful and elegant,isn't she? I'd say that her beauty would never be surpassed.What do you say? she is such an angel on earth. Roman holiday is really a classic movie.People who love romantic stories can't miss it.:-)

• United States
7 Jun 07
Yes, I bought the movie some 15 years ago! It was the first time I had seen her and fell in love with her and Gregory Peck. Damn thing makes me cry everytime I see it. I looked all over for that movie (my pre-internet days), and I jumped up and down at the mall when I finally found a copy at Suncoast. :p

• United States
25 Nov 06
I like Audrey Hepburn and Gregory Peck. I've seen most of her and his movie. Roman Holiday is one of my favorite classic movie.