myLot and Taxes?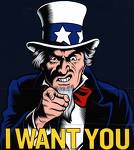 United States
5 responses

• United States
1 Nov 06
I am not sure what the limit is, and since they pay us on Paypal, even if you made over $600 a yr. on this site, how would you be able to know? Is MyLot going to send out a form or what? I know totally, I am not going to make this much from anything I have done this yr. online. Would have been nice. Hopefully next yr., I will make over this on online stuff.

• United States
2 Nov 06
Maybe you will be rich this time next year! :D

• Cambridge, England
19 Aug 15
Yes, by law, if MyLot pay you more than $600 in a year, they have to get you to complete a 1099 (if you live in the US).

• United States
1 Nov 06
In theory yes, but it won't become an issue until you clear the $600 mark in a year -- at which point MyLot will send you a 1099. Until that happens, the IRS won't know.

• United States
1 Nov 06
Ok, I thought it was something like that.. Thanks!


• United States
1 Nov 06
I thought it was only if you made so much... I was thinking in tennessee it was up to $700.00

• Williamsburg, Virginia
19 Aug 15
I heard that if you make under $600 you don't have to do anything with taxes. God bless

• Cambridge, England
19 Aug 15

• Cambridge, England
19 Aug 15
I know this discussion is 'old' but it is a general rule in most (if not, perhaps, quite all) countries that ALL income is declarable for tax. In other words, you should (according to the law) tell the tax office about every last penny you have earned (whether or not the person who is paying you has to declare it - and, in the US, I believe, you only have to complete a 1099 form if that company is paying you more than $600 a year. It doesn't matter whether you have earned 1 cent or $599.99, by law you are BOUND to declare it! That doesn't mean that everyone does. There are plenty of people who are paid in cash, for example, who don't; and there are many, many more who are paid (as here) small amounts which the government never gets to hear about but there's always the RISK that if that 'eye in the pyramid' looks your way, you could be landed with a far larger bill that you can't prove you shouldn't pay!