Mother's day!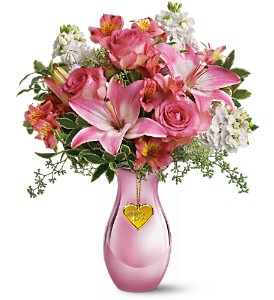 United States
April 29, 2008 10:13am CST
I am really happy because I was able to order some flowers for my mother. I have to wait though to see If I actually get it. I ordered it with my Macy's card and I thought that it wasn't going to go through because I still have a balance but I think that it did go through. I'm going to attach a picture of the flowers that I ordered. I hope that I do get them because they are just the most beautiful thing I have ever seen. Then If I'm really impressed by this company I'll order some sunflowers for my mother 's birthday which is in August. They have a bunch of sunflowers that are beautiful. What are you guys doing for mother's day? And if you are a mother what are you expecting?
2 responses

• United States
29 Apr 08
Nothing really my hubby has to work so it will just be me and my kids. I was hoping for some peace but the hubby cant get it off to watch the kids oh well.

• United States
29 Apr 08
Oh okay well you'll probably have lots of fun with your kids.

• United States
29 Apr 08
I've been searching for something nice to put on my Mom's grave since she just passed away in January and I'm not really looking forward to Mothers Day this year. My kids on the other hand have been asking me what I want and as usual I can't think of a thing! I'm sure they will come up with something I can use because they are good at that!

• United States
29 Apr 08
I'm sorry for your loss and I hope that your kids make mother's day the best ever for you. I'm sure they will because Mother's day is one of the best holidays. It should be mother's day everyday so we could appreciate our mothers and shower them in gifts and love.