SHOPPING LIST

India
November 1, 2006 10:01am CST
if i give you 2000$ right now what will you buy
8 responses

• India
1 Nov 06
If i get this money i will buy a latest 3G phone.and also upgrade my computer.

• Philippines
1 Nov 06
Ill certinly pay my credit card bill balance and buy things for my son and food, groceries for a week.

• United States
1 Nov 06
I'd take $1000 of it and pay bills/debts. But I would use at least $500 for fun money. Things I would like to buy would be some video games (FF XII and Twilight Princess), the new PS3, some new clothes. (of course, all that is much more than $500) But I would try to be at least partially good with paying bills/saving.

• United States
1 Nov 06
First bulk groceries, then buy some things for my sons Christmas.

• United States
1 Nov 06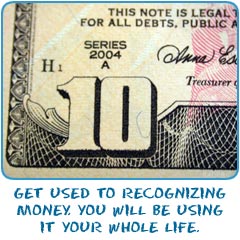 I wouldn't buy anything, I would pay off what I owe on things I already have such as this computer of mine.