what is your favorite season and why...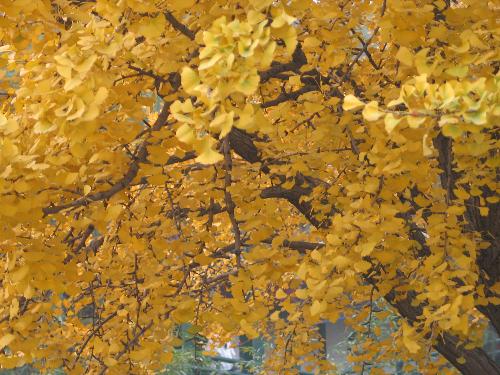 United States
April 30, 2008 1:40pm CST
i love autumn the most, my favorite color is orange and it just amaze me how most trees turn to this color. i love the feeling of leaves falling whenever i walk in the park. i love that it is not hot and it is not too cold. i gives me a wonderful feeling of peace and relaxation that rejuvenates my soul. we usually go to parks (different parks) to enjoy the beauty of nature and all the changes that is out there. it is just beautiful. every year i am looking forward for this moment and i am always happy that i get the chance to enjoy it. how about you? what is your favorite season and your reason for that. takecare.
9 responses

• United States
30 Apr 08
I love two seasons, spring and autumn. Spring because everything comes to life after winter and autumn because all the colors begin to change.

• Southend-On-Sea, England
30 Apr 08
Mine used to be summer, as it made me feel free and alive. I was younger then though. Nowadays I prefer winter, as I've become very intolerant to noise as I've got older, and summer for me now is just a nightmare of having to listen to other people's noise. These days I love to just curl up indoors on a cold winter's night with the heating full on, draw the curtains, listen to the wind howling outside and know that most other people are doing the same and not disturbing me. Plus they've got their windows closed, as I do have, so they then keep their noise to themselves. When it's time for bed, I love to snuggle up under the duvet listening to cold rain lashing against the window outside, knowing that I don't have to go outside in it.

• United States
30 Apr 08
hello celticsoulsister. thank you for sharing your choice. honestly, your the first person who said they prefer cold (winter) in their older days. most people in their 40's and up (not that i am saying you are on this age) prefer summer or spring BUT i understand your reasoning for that. i, myself, dont enjoy noises at night when i am trying to sleep i want it peach black and very very very quiet. i love to cuddle and snuggle up as well at night with rain blowing and the cold feeling is there. takecare

• Southend-On-Sea, England
30 Apr 08
Hello Jairgirl Thanks for your comments....yes I am in the older age group (I will be 54 in a few weeks' time). I can understand what you say about older people preferring summer. I think I would if they were like they used to be when I was a lot younger - not weatherwise, as we still get hot summers, but maybe more from the point of view that (and I'm going to sound like an old fart here LOL) people used to behave differently, and more respectfully in times gone by. Noise is the biggest problem for me in modern-day society and that makes me dread summer, whereas I really want to be able to love it again like I used to. Have a good day!!!!!! :-)

• United States
30 Apr 08
hello again and thanks for the reply and an honest age there

dont worry you dont sound like an old fart to me, my husband would be more like one, opppssss! yes, i agree with you with people not being respectful about others i dont mind if its a real public area where it is meant to be fun area but not in an area where you are supposed to enjoy the beauty and the feelings of it. i am not a fun of city life as i am more of a country person, i prefer the sound of nature than human most of the time. i remember this lady who lives in illinois (country side) and she said she will be happy to get off there during winter time haha i couldnt agree more. we live in beijing for 2+ years and it is dirty in winter but i think shanghai is worst as it is windy, wet and nasty, yuck! but summer time is crazy though, i wonder which one will you pick coz either season, people out there are noisy coz of the population i guess, oh well anyway, thanks for coming back and have a good one!


• Philippines
1 May 08
We only have summer and rainy season here. I only like the time of the year during September - January. It is not that cold and not that hot. Decembers my most favorite because you can smell Christmas in the air.


• United States
1 May 08
hello, thanks for coming here and sharing your thoughts. i love december too coz i feel the love and the happiness is everywhere in the air. it sure is one happy month

september through january (or even mid feb) is the best months i think in southeast asia coz of the reason you mention. takecare

• United States
1 May 08
I think I have always liked spring the most because of the climate - not too hot, not too cold, which is good for me because I am a big weather weenie! However, I also love fall and winter, even though they tend to be much chillier, it's around the time I get to hear from friends and family more often with all the holidays going on and I think the changing leaves are so beautiful, also the snow (if we get any, which we have been getting a fair amount of in North Carolina, believe it or not!) The feeling just makes me warm at heart. I never liked summer because I have always had an extreme hypersensitivity to thunderstorms and extremely hot weather, and it has always seemed to me as though summer took my two least favorite types of weather and put them together. Most of my friends like hot weather. I don't... So from that you could say I don't exactly have a favorite season, just a least favorite!

• United States
1 May 08
hello, we sure have the same reason on our least favorite season haha! wow you live in raleigh, hope i havent see you yet LOL it only snow here once this year right? or did i miss something? oh i remember there are likes drops of it so maybe that's why i only have one in my mind coz we are out then. north carolina's weather i think is the best so far (from the 2 states i have been YET) so i am hands down out here. my husband loves this place so much so we are here. anyway, thanks for dropping by it great to know i have read a poster here in mylot comes from raleigh, awesome. takecare!

• Canada
1 May 08
I love summer. That is when the roses are blooming and everywhere you look there are patches of pink, red, blue, and purple.. Hot pink and fushcia are my favorite colors with blues and purples being a close second. I love to walk in my sandals and I love when all the trees are fill of blossoms, and the fruit is just starting to come. My best month is July because then the temperature is just right, not too cool as in spring and not too hot as in August.

• United States
1 May 08
hello suspenseful, nice to see you here. you must have a good garden with all the blooming you mention. my mom and my mom-in-law do the same but i am not blessed with a green thumb but i still enjoy my time gardening. i have not heard much people who loves the color fuchsia (i guess because they cannot spell it correctly when ask how to spell their favorite color LOL) i think july here is pretty warm already march and mid june would be the best time but it all depends on the location mainly. btw, i am a sandal person as well i feel more free walking on it than a shoes more with a heals on it. takecare and thanks for dropping by!

• United States
30 Apr 08
I love the summer because I get to go to the beach. I love the beach. I wish I could live on the beach - but I couldn't afford it, and it wouldn't be good in the winter. You wear more comfortable clothes in the summer, so you feel lighter, like you're floating on air (or the water). I like to go swimming in the ocean and pools and lakes, etc. I love to be able to lay out under a nice green tree and read a book or write and listen to the tides crash upon the beach. It's one of my most favorite sounds.

• United States
30 Apr 08
hello again, i used to love summer when i was a kid coz i love water and fishing, though i dont know how to swim still it never makes me not love it. i love all kinds of water forms and just like you if only we can afford it i will be living in one of the island in hawaii or tahiti. i really hope that we can have a small pond someday, i love the smell and the sound of the gushing water. i dont enjoy summer much now coz i cannot breath much in a hot weather and i usually get rashes, i dont know why but it seems to happen often during summer time so i tried to be in a place that is not that hot as i feel miserable then. it's true that you can wear as light and as little as you want


in summer unlike the bulky clothes at winter and for that alone i will stand for summer coz i prefer the clothing at that time of the year. now i am thinking a vacation, haha cant afford one yet but hopefully someday. takecare

• United States
30 Apr 08
For me the answer is Spring/Summer. The warm rays from the Spring sun wakes my soul. I absolutely love it! I love hearing the birds talk amongst themselves and to see a new set of flowers bloom. I love nature also.

• United States
30 Apr 08
thank you for being here! funny coz since spring times comes in, there is a bird outside our window who starts chirping from 12 midnight till 3 or 4 in the morning, yes that long and non stop. i dont mind it coz i love the sound and i know they are just happy., i just find it interesting. another thing about spring time i think (IMHO) are butterflies. anyway, great to know you love nature. takecare!

• United States
3 May 08
I love autumn the best, too. Or has we call it in the south "fall weather". I like it because of the cool change approaching from the scorching summer days. It is beginning of time that sweatshirts can be pulled back out and worn. I love blue jeans and sweatshirts. I can remember my Mimi calling it Indian Summer. I don't really know where that comes from. Of course I like the changing of colors and falling leaves. Amazing what God created with the changing of seasons!

• United States
4 May 08
hello say2day, thanks for sharing your favorite, i am happy to know that most people who picks autumn as their favorite seems to have the same reason behind it, haha! that is interesting "indian summer" ei? i wonder why myself LOL. i hope to be in the mountains again this year's autumn just love the feeling of being part of them. anyway, appreciate your time and wish you a happy weekends., takecare!

• United States
1 May 08
I love them all, but not equally - here's the rundown: 1. summer - i prefer to have on less clothing :) i'm solar powered - i have sunlight deficiency disorder bringing in the last of the fresh veggies from the garden 2. spring - i don't like to be cold, my body loves that it's starting to get warmer day by day digging in the dirt, planting the garden, firing up the grill for the first time 3. fall/autumn - i also love the leaves changing, i even don't mind the clean-up changing over the garden, sorting and drying seeds for next year wearing the new jacket i found on sale in the middle of the summer :) 4. winter - though i don't like the cold - i love the snow here in southern colorado - we get some, it melts, we get some more, it melts - so it is always clean, beautiful, fresh snow

• United States
1 May 08
hello redfeather, i love your user name and your avatar (you must be a pirate LOL) anyway, i love how you describe your choices. i feel envy that you get all teh wonderful season in colorado. my husband and i dream to retire there someday but i guess the possibility of it is very slim. you must have a very pretty garden, i love gardening as well though i am not blessed with a green thumb but what the heck - i love it anyway, haha! thanks for sharing it to me and us. takecare!