tourist place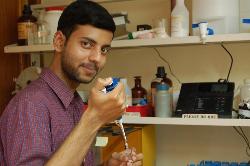 India
November 1, 2006 10:51am CST
Which is the best place you have ever visited on earth?
5 responses

• India
1 Nov 06
GOA is a dream destination. Goa is India's second smallest state in terms of area (after Delhi) and the fourth smallest in terms of population (after Sikkim, Mizoram and Arunachal Pradesh). It is located on the west coast of India, in the region known as the Konkan, and is bounded by the state of Maharashtra to the north, and Karnataka to the east and south. The Arabian Sea bounds it to the west. Panaji(Panjim) is the state's capital, and Vasco-da-Gama (Vasco) its largest city. The second largest and most historic city is Margao with the most western Portuguese culture. Portuguese merchants first landed in Goa in the 15th century, and annexed it soon after. The Portuguese colony existed for about 450 years, until it was successfully taken over by India in 1961 Internationally renowned for its beaches, Goa is visited by hundreds of thousands of foreign and domestic tourists each year, and has become one of the most popular holiday destinations for European travellers. Besides beaches, Goa is also known for its world heritage architecture including the Bom Jesus Basilica. Goa also has rich flora and fauna, owing to its location on the Western Ghats range, which are classified as a biodiversity hotspot.

• Philippines
20 Aug 07
Hi gaurav78! :) The best place I have ever visited is the Pearl Farm Beach Resort in Davao City, Philippines. I posted some of its pictures in my profile page. It's really a great one! Especially for vacation! :) Take care and God bless!

• United States
1 Nov 06
I would have to say Scotland. There is a sense of the dramatic and romance there. The history is so rich and it shows everywhere you look. I love the green hills, the grey stone buildings. I also love London for the same reason. The sense of the dramatic. There are parts of London where you could believe that it would be so simple to merely sink into the past. It's just lovely.