Airwolf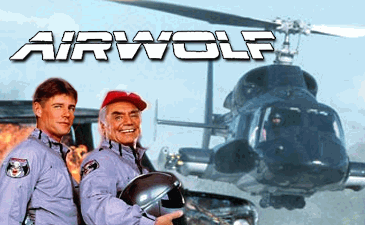 Malaysia
6 responses



• Philippines
2 May 08
yeah i remeber that. It has a good soundtrack as well, i just forgot how it goes.

•
2 May 08
Oh the memories. I used to love watching Airwolf when I was growing up in the late 80's, early 90's. There was a bike to go along with Airwolf and KIT from Knight rider, I think the bike one was called street hawk. That didn't seem to catch on as much as Airwolf/Knigh rider though.


• United States
2 May 08
I remember that show. I used to watch that when I was younger, and I had a friend who was crazy about Jan Michael Vincent, the actor that played the pilot. I think its contemporaries were Knight Rider, and another chopper show, not exactly sure of the title, Blue Thunder or something. I think it was a pretty decent series, with enough adventure and engaging characters. Netflix has it available on their Instant Watch feature.