Cruise in Bahamas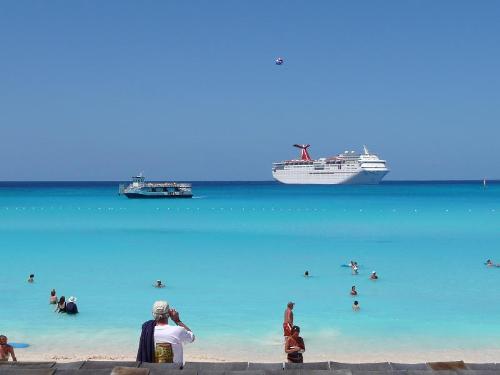 Philippines
May 3, 2008 1:54am CST
before, i started a discussion about going to a beach. and i really love to go to Bahamas and enjoy the sand, water and the surrounding. My aunt send me pictures of their cruise in Bahamas. see the beauty of bahamas. oh i really wish i could have a vacation there even just for a day!!!

3 responses

• Davao, Philippines
7 May 08
bahamas also is one of my dream place that i will visit if i will win a lotto. LOL. i always visit the site of bahamas to witness the beauty of their nature. I am a nature love so no doubt bahamas catches my interest. check this out. http://www.bahamas.com/bahamas/index.aspx

• United States
3 May 08
I would love to go there too. I love the sand and the ocean. I have only been to Florida to see the ocean. I loved it. I haven't been to a whole lot of places. I am scared to go on a cruise though. I am always afraid the ship may sink and I would die in the ocean. I would love to see the crystal clear water though.

• United States
6 May 08
thats my dream honeymoon...i wanna go there too..