Your friend is sick but wants to come over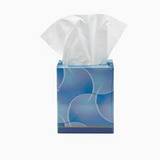 United States
4 responses

• United States
7 May 08
I tell them that I think it would be best that they didn't come over because I wouldn't want my son getting sick. He picks up colds easily and he would be my excuse for them to not come over. Friends usually understand when I tell them nicely.

• Philippines
7 May 08
Hi there ebsharer! Even if my friend is sick, I will still let her come over if I am the only one in our house. If my son is there, I won't risk it and would offer to just come over to her house instead and cook a special soup and bring fruits for her.

• United States
7 May 08
It all depends on how close your friend is to you. For example, if it's a really obnoxious person that you don't like very much in the first place, you could just kind of make up an excuse for them not to come over. But if this is one of your closest friends, then you definitely need to let them come over, whether you want to get sick or not. Chances are, they might really need to just be with a good friend right now. If my best friend were sick but still wanted to come over, I would let her come in a second. Hope this was helpful!

• United States
7 May 08
I don't actually have a sick friend that wants to come over just thought it would be a good discussion. But any way I agree with you if the person is close let them come over chances are you were around them when they got sick so your not far behind.

• Malaysia
6 May 08
hi ebsharer, if my friends is sick, sneezing, runny nose, i just let him come over if they want to come but i still want so give them some advice and show some care to them, i will say to them , look like you are not feeling very well, it is OK also if you cannot go, maybe you need some rest.