Whts wrong wid me??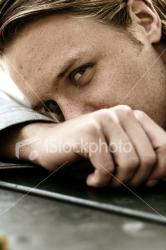 India
November 1, 2006 4:28pm CST
Well My problem is girls. I can't talk to them. I get tongue tied when i try. I hv never had a girl frnd in my life. And the worst part is I m 21. Help me!!
7 responses

• New Zealand
1 Nov 06
well coming from a girl you have to be confident dont talk down to them and dont treat them like they are stupid talk to them like you would talk to your guy mates but try not to talk about things that they might not know about like cars

• India
1 Nov 06
Thanx. Finally sum concrete tips. But can u plz help me out on wht do girls like?? I mean i don't hv the faintest idea abt it,

• New Zealand
1 Nov 06
just be interested in them and dont do all the talking

• Australia
2 Nov 06
21 and never talked to girls??? have you ever talked to you mom? she is a girl do you have a sister? she is a girl you lack confidence and self esteam go to parties just talk to 'males' that have the aperence of girls thing of females as males with a large chest and have not reached puberty yet (the higher voice)

• India
2 Nov 06
i will be your buddy dude,,add me as ur friend

• Philippines
1 Nov 06

its now or never man.. better have the courage to talk to girls or you will be like that for the rest of your life..


• United States
1 Nov 06
Wow, dude. Why can't you talk to girls? It is just like talking to guys except you have to use smaller words so they understand. You need to meet some girls that are just friends, and flirt and tease them. Basically use them as practice. I have some books you might like to read. Add me to your friends and message me if you want them.

• India
1 Nov 06
Well I m still figuring out the reason for tht. Flirting and teasing-- these r not my strong points so to say. I would really like the books Thanx.

• United States
1 Nov 06
Just don't be afraid, go up there and do what you've gotta do is all basically.