Lotion on your face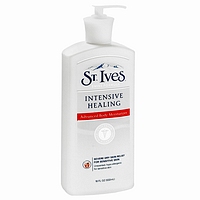 United States
9 responses

• Trinidad And Tobago
8 May 08
Hi shymurl, I do lotion on my face. But I use those that are particularly made for you face rather than just body lotion. If you have cosmetic stores in particular, like we do here. You can go to them and explain what is happening and what you are looking for and they will recommend a cream for you to use. Now sometimes what they recommend might seem expensive but it might actually work (at least it did for me!) Sometimes you can talk to your girl friends and find out what they use on their face too and see if they would recommend anything useful. I personally use Pond's Face cream and actually wash my face with Dove's 3 in 1 beauty bar. I have no problems and I can use anything on my body so i usually love to try out different types of body lotion and oils, and have come to really like alot of the brands. Avon has captured me though but some of the stuff is so expensive so I just skip it sometimes and go for another I have used before.

• United States
8 May 08
Sure, you can go from expensive - Elizabeth Arden or you could use Clear Skin wet n wild Fresh Face Clear Skin. It hyddrates and protects the skin, shine free. Though it says it's for oily skin, i'm sure you can use on dry skin. My face is combination - both dry and oily. It just soaks in and my face feels good all day. Let me know what you think? Lorraine

• United States
8 May 08
I received a lot of moisturizing lotions for free from Oil of Olay, olay.com. I have been using them, since I have the same problem you do. It just came up this winter, never had this problem before. Also, Avon has a product called Anew, which is very good, although it is really expensive.

• United States
8 May 08
I've been using a facial lotion by Clinique. In fact I have a trial size of three of their products and plan on getting the full size soon. Its $56, but it will be worth it. I don't think spending $56 on your face is too much when you could be putting out alot more.

• United States
10 May 08
I am not saying that it is, but I have always felt that using lotions such as St. Ives or any lotion that does not solely say "for face" or "for face and neck..." is not good for the skin. I worry that those kind of lotions on the face would make my skin too oily. Their are lotions for the face, but I think that their proper name or the name that you will find them under the most is "moisturizers" and they can be found with cosmetics and face wash. I am uncertain, but I am sure that there are some face washes that have a moisturizer in them.

• United States
9 May 08
i use st ives as well. sometimes Body Shop, Origins, and other stuff...

• United States
8 May 08
For myself I use a generic of Oil of Olay. It works wonderfully on my face. I get it from Dollar General but I'm sure there are other stores with a generic of it. I would suggest looking in the health and beauty department for different types. I have used Freemans also in the past and loved it but it's hard to find around here. Good luck with finding one that is right for you.


• India
8 May 08
That lotion probably not suiting to you skin,so avoid using that. Whenever I go out in the morning,I like to avoid the scorching sun,so, I use sun screen lotion of a good brand which suits my skin,to avoid sun burns.

• United States
8 May 08
Yes, sometimes. I use Clean and Clear Soft facial moisturizer. It has SPF 15, too. I don't use it much, just when I will be outside for a while.