The last time I've eaten a PIZZA

Philippines
May 8, 2008 8:04pm CST
Well, lately I just want to share that I have been craving for some pizza. The last time I've got the chance to eat some delicious pizza was I guess last January. I really want to buy some sooner or later when I have already accumulated some extra cash here. Hoping it would be a successful one, I would really be glad to treat my friends as well so that they will be delighted by that thought and then I will share to them how I've earned some decent money here on the internet. How about you guys, are you hungry? Have a great time as well. ^_^
9 responses


• United States
16 May 08
Well, I see that you had always craved for pizza. Well, to me, instead of ordering pizza, I will go out to a grocery store to purchase myself materials to make my own homemade pizza. I wonder what you guys think. Yeah, homemade pizza is awesome.

• United States
11 May 08
I am so sorry that you have deprived yourself of such a piece of paradise as to go that long without pizza. I just can not imagine that for myself though. That sounds like a pretty good idea for getting referrals though. Best of luck with that.

• United States
9 May 08
Oh well, that's one piece of an interesting motivation. I'm sure you would take your next bite with much contemplation and eagerness thinking, "hey, I earned every bit of it, and I would make one bite as memorable as possible." lol Way to go pal. You' re motive is inspiring.

• Philippines
9 May 08
That was two months ago...... And I'm craving for it NOW! hehehe

• Philippines
9 May 08
the last time i've eaten a pizza was this May 1. it was bf's birthday. he treated me in pizza hut and we order a family super supreme with cheesy volcano crust for just the 2 of us lol i can't barely walk after eating pizza because i'm really really full

• United States
9 May 08
the last time i ate pizza was two weeks agao...i bought from little caesars...its has pepperoni and cheese on it.


• Philippines
9 May 08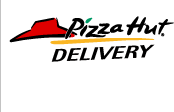 Ok, when is my last time, let me think... oh yes 2 days ago we ordered 2 family size pan pizza for home delevery from pizza hut. I really love pizza specially pizza hut because I like the taste its so delicious. I'm not sure if we will order agai tonight, Its just a matter of time. Anyway eating pizza is very good specially together with our family.

• United States
15 May 08
The last time I have eaten pizza was about a month ago. Next time when I have pizza is that I will make my own homemade. Yeah, discussing about pizza really makes me hungry. I would go to the grocery store to get materials to make my homemade pizza. I know that discussing about how hungry you are really helps us make suggestions.