Who else got You won 400 $ from Donkey Mail???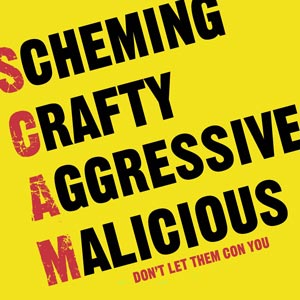 Indonesia
May 10, 2008 11:05am CST
I got email from donkey mail that stated I just won 400 $ cause I am the 1 million visitors to their site. Curious, I click the link. They asked me to write my email and my payment option. After i did that, they stated I am not gold club member, and had to pay 9 dollars to be able to be their gold member and claim the 400 dollars. Of course I do not sign cause it sound very fishy now. i checked at myLot and find out that 8 months ago, lots of myLot members also got this letter. The mail stated that they only give this reward to four people. 4 people MY AXX! Second, I never give this email as my writing email to donkey mails. This email is only for my paypal account mail. That make me wonder: 1. Is donkey mail staff behind this? Cause nobody knows my paypal email. I never used them in any forum or sign in GPT sites. 2. Other people try to svam us and use donkeymail as scape goat. 3. Donkey mails know all about this person scam and just keep quiet. In the mean time, i decide to put all donkeymails mail in Spam box before I heard from them officialy. Did any of you got this SCAM letters? Just don't click the link back and report this to donkey mail staff.
5 responses

• Indonesia
11 May 08
I won too this morning LOL . i will not gonna believe that! This site is trying to make some visit. What a stupid action, did they think we will not discuss about it? i'll bet all the premium member don't have such an email just to make sure no body will winning.


• Indonesia
12 May 08
Agree. They just need visitor and premium members. that's all

• United States
11 May 08
I got that one, too. I'd never heard of Donkey Mail so I know I wasn't signed up there--at least that I know of! It went straight into the trash without even being opened. The internet is a safe place for crooked people. It's not such a safe place for people who will believe almost anything!

• India
10 May 08
me too.I know it's a scam.I have got many e-mails like this.I know I'm not that lucky that I always won.

• United States
10 May 08
Yep, I got that email too. Makes you wonder if anything out there is legit, doesn't it?

• United States
10 May 08
Yes I got that email a few minutes ago it is no the firt time I have received it either. I received the same exact email about 4 months ago. Luckily I am not stupid enough to fall for those scams. I hope no one else has fallen for the scam.