Movie Theaters: The Prices For Tickets Are Getting Ridiculously High!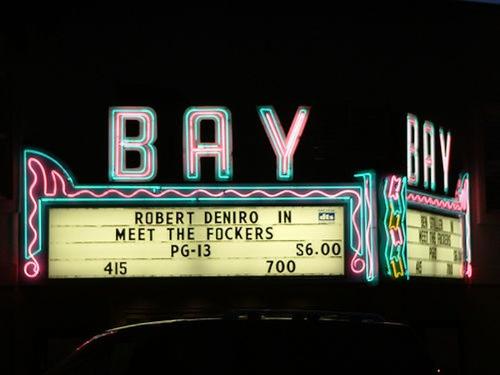 Australia
May 12, 2008 10:33pm CST
My husband just informed me yesterday that in Illinois, which is where he's origonally from, the movie tickets are up to $9.00 a ticket and I think they are about a dollar more in NY, which is where I'm origonally from. Here in Lexington, KY the tickets are almost $8.00 a ticket. Movie theater tickets are getting really ridiculous! I remember a time when you could go to the theater and pay about $3.50 or less. Now, it's twice that much and it's crazy! Soon no one will be able to afford to go to the movies and if they keep raising the prices for Blockbuster, no one but the richies will be able to afford that as well. Heck, we can barely afford it now with the gas prices the way they are, at almost $4.00 a gallon. What's everyone else's view on this and what are the price of movie tickets in your area?
3 responses

• Davao, Philippines
13 May 08
it's quite different in my country because as of the moment the price of movie ticket here i about $1.50 only. it's cheaper but because of our cost of living many people can't afford to buy one ticket instead they buy a kilo of rice for their meal.

• Australia
13 May 08
Wow, I don't b;ame them. My husband and I do the same at times because it's more important to have food on your table than go to see a movie. It's interesting to see the differing economies in diffrent countries because here, people would love for the theater tickets to be only $1.50. That's so cheap here but I'm sure there in your country, it would be considered almost expensive. It's interesting...

• United States
13 May 08
I think they're $6.50 here. This sounds crazy but my husband said he's noticed the movie theater around here is actually busier than it's been in a very long time. The parking lot was packed one day last week. Weird, huh...?

• Australia
14 May 08
That's not too bad of a price compared to others. The movie theater was probably busy because of the release of Ironman. I know everyone flocked to the theaters to see that one....

• United States
13 May 08
Movie theater prices are 10$ here. Its pretty crazy and I do not go to the movies much at all. There are a bunch of ways to watch movies/tv shows legally for free on sites like www.hulu.com. I will go to movie theaters if I really want to go see a movie, but when I think that it is 1 hour of work to gain that money, it seems like a pretty huge amount. The thing I find the craziest at movie theaters is the price for the food. God it is so expensive its crazy, its about 4 dollars for a drink and an extra 4 dollars for popcorn. Thats really expensive as a drink and a bag of popcorn is easily bought at 2 dollars and less even (1.50 for a 2 liter of coke, and 50 cents for microwavable popcorn).

• Australia
13 May 08
On cool, I will have to check out that site! Another one that my husband and I use is piratebay.com, which is a bit torrent download site and surfthechannel.com. Thanks for the link! I really and completely agree with you regarding teh popcorn, drinks and things like that at movie theaters. They are completely ripping people off there and it's really ridiculous! So, not only do we have to pay and arm and a leg to get into the movie theaters but if our kids are hungry because of the great smelling popcorn, we possibly have to get up the rest of our limbs for a bag of popcorn that we could get a whole bunch of for cheaper at Walmart or Krogers. It should be outlawed, seriously... Well, soon they will get screwed because eventually no one will be able to afford to go to the movies anymore and then how will they make their money. Maybe that will teach them a lesson but mostly likely not. Greedy people don't care and they will always have the rich to support their greediness unfortunately. Thanks for your great responce!