Two Varities?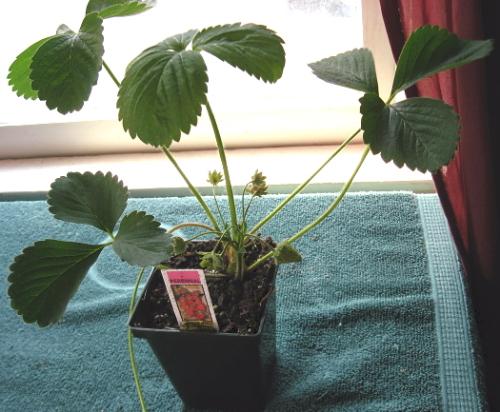 United States
May 13, 2008 10:36am CST
I have a lot of june Bearing Strawberries in a large plot in my yard. I just bought an Ever Bearing Variety of strawberry this weekend. What I want to know before planting this is will it affect the fruits at all of the others if it is planted among those as well? Or do I have to plant this away from the other variety? I am lost as I have never really done strawberries.

I got maybe 5 berries last year but the plants have spread about 5 fold from last years. Thanks all in advance.
HAPPY POSTINGS FROM GRANDPA BOB !!~
4 responses

•
13 May 08
I know nothing about growing strawberries! But I know plenty about eating them lol we could eat them at you next BBQ he he. I like them with soft scoop Vanila ice cream yum yum. Keep happy.

• United States
13 May 08
They wont have any fruit at that time. I'll be BBQing this weekend actually as usual. HAPPY POSTINGS FROM GRANDPA BOB !!`

• San Marcos, Texas
14 May 08
Just to make sure i get this right..do you mean other strawberries or other fruits? if its other berries it shouldn't make any difference..but you don't want them to get out of hand where you forget what is which...so don't know if that helps any bit but happy planting as i'm still jealous..LOL

• San Marcos, Texas
17 May 08
Thanks Grandpa Bob for the BR..Hope your strawberries are growing wild and wacky! Mine are too and can't wait to enjoy them soon! Huggs Grandma Rose

• United States
17 May 08
I have heard you don't want to mix the varieties, especially if one are wild strawberries..Can you plant your June Bearings on the other side of the yard?

• United States
14 May 08
I do not know much of anything about berry growing of any kind, but thought this would be a good place to ask if you knew anything about raspberries. i would like to plant some along the back fenceline, but I know nothing about when to plant, what affect our dogs may have on them, or fertilization. Got any help for a brownish green thmb? Rev Wendy