Brand of cat food/dog food

Canada
8 responses

• France
14 Nov 06
I was advised not to use Iams because they condone animal testing. I tend to try to feed mine on real food when I can but I must confess to using a supermarket food to supplement that

• United States
14 Nov 06
my kitty get 9 lives and the dogs gets Dad's I think.

• United States
2 Nov 06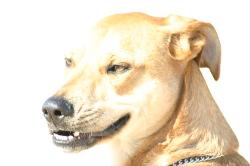 I've tried all kinds of dog food for our dog like: Iams, Eukanuba, Purina, and even some natural food at one point. My dog has finally found one he doesn't mind eating. It's called,"Beneficial" It's reasonably priced and it works for my dog.

• India
2 Nov 06

Breeder's Choice Pet Foods, premium, natural dog food and treats, premium, natural cat foods. Brands include AvoDerm, Select Choice, Perfect Servings, ... www.breeders-choice.com/about/contest_free.htm

• United States
25 Nov 06
My cat gets Purina One. and for his special supper treat, he has gone wild over the new Meow Mix Market Select!


• Janesville, Wisconsin
24 Nov 06
We are loyal to friskies. Some Man donated 40 cats and 10 bags of cat food to us once. The year we had 32 cats and kittens. he worked for the Friskies company... Said they needed to dispose of it. So since it was still good. He choose to visit every farm house our our way delivering free cat food, until he met the person who raised the paraylised kitten, that made a full recovery. That was me. :). and It was happen Chance.. That I was outside that day when he pulled up. This man was an angel. So I am Loyal to Friskies company for this :). - DNatureofDTrain