Conflict with friends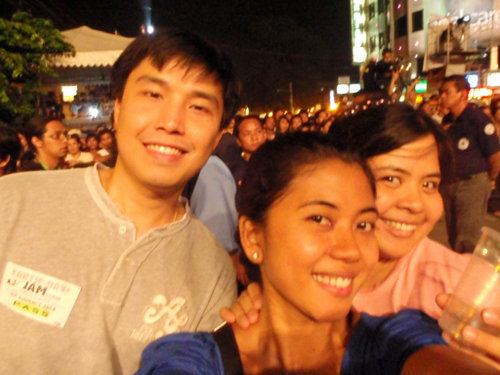 Philippines
May 15, 2008 1:39am CST
I hate it when I would have conflicts or misunderstanding with friends. It plainly sucks the hell out of me. Anyways, just a backgrounder, I have been planning with my friends and network of friends to go to Puerto Galera – a get-away haven in Luzon, this weekend. I have been organizing the said plan since March this year. So, I tapped friends and people whom I can ask for assistance, even people here in Mylot. Anyways, supposedly I would be with my former officemates -- these are my friends whom I met in a certain organization, we eventually left the said office. So, last week, I have been in constant communication with my former boss, because my former office will have a summer outing in Galera. So, I asked her if she knows of a place where we can stay since I will be tagging her daughter with my group (and she somehow requested me this last April 25 ). So, she mentioned about this particular resort, she told me that we need to have a down payment for the reservation. So, I agreed to the fact that we have to pay the resort and down payment because we will be using the facility. So, as a follow through to my friends, I sent them an SMS saying, "regardless of whether there's a storm or not, if whether, you are coming or not, I need you topay this certain amount because I do not want to be humiliated infront of my former boss". A friend texted back saying this, "adik ka ba, gusto mo ba akong isama o hindi" (gist: do you want me to come with you or not). Then, she sent a second text saying, "if that's the case then I should have to think about this trip." There was a two-hour gap between my text, and her messages because I have been changing sim cards from time to time and I was just borrowing a cellphone because I have to reformat my unit. Anyways, I texted her back, telling her about the fact that I did not mean to give her an "exclusion" feeling with the message. I waited for her reply, but she never did. Anyways, I am still waiting up to now, the thing is I hate this kind of feeling when I find everything pathetic. I was plainly "business-like" with my message, and the way the reader reads it, is simply their own perception of things. I find it weird, because she has been a friend for more than a decade and by the way she texted it, it's as if she barely knows me. I just hate it when friends act immaturely. I mean, we're already adults and should take things not as personal as always.
1 response

• United States
15 Oct 08
Well, this was posted 6 months ago so I hope everything worked ut with your trip and your friend. I also hate it when friends act this way. Maybe your friend was just having a bad day or something. Maybe next time this happens you should call your friends instead of texting.

• Philippines
16 Oct 08
I was really pissed off. I knew for a fact that she was kind of busy and preoccupied to a job that was depressing her. Well, things are ok now.

We've talked about it. We're good.