Iam disgushted !

United States
May 15, 2008 7:09am CST
Iam watching the "Today" show on NBC and they had the CEO of Exxon on there.Erragant,big headed,rich jerk.Exxon made an extra billions of dollars profit just this quarter from the high gas prices.He said that he has the position of CEO because he does what he has to make a profit for and satisfy his investors. Excuse me,but what about us,the consumer.I do not have a car.My car broke down,beyond it costing thousand to repair a 1999 car.No way! So,I was going to purchase another car.But,even if I get one and pay insurance and taxes on it it would be a waste of money because I cannot afford to keep gas in it.So,I started taking a bus to the store,but Iam partially handicapped and it was getting too physically wearing on me.Plus,it would take me all day to do this errand because the bus is scheduled to come by every hour.The majority of the time the bus would be early or late so I'd miss it.The bus only runs till 7:00 PM,Monday thru Friday. That CEO also said that they are making more money with so many people taking public transportation.That the bus companies and other transportation methods are now buying more gas then all the people buying gas. We should all not drive,gas up or take public transportation for 3 days.When I get a car I will never buy gas from Exxon.
4 responses

• United States
15 May 08
The price of gas is disgusting. The big oil companies are still making record profits. I have a car but can't afford to go anywhere, gas is way too much money. Something needs to be done and soon. The high price of gas and diesal is hurting our economy horribly. Bring prices down and things all over will get better. The big oil companies have one excuse after another way prices keep going up. They act like we are stupid, its just plain greed on their part.

• United States
16 May 08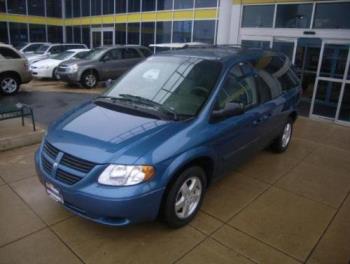 Exactly,"it's just plain greed on their part". After listening to that CEO yesterday Iam begining not to believe that the price is not higher from the country that they are getting it from or they would not be making such a large profit.Like he said he is keeping his investors satidfied and making them money.See,you are paying taxes and insurance on your car,but can't afford gas.Therefore you are wasting money paying for stuff that you cannot use.I do not have a car and wish I did,but when I think about it,I will have to pay DMV when I get the car title and tags,buy insurance and pay taxes but I will not be able to drive it.So,why bother getting it.


• United States
5 Jun 08
I know what you mean.I don't even have a billion cents! How much is a billion cents anyway?

• United States
16 May 08
sounds like a disgusting tick on the human race. i wouldn't get too boastful if i were exxon,after that huge spill they caused awhile back. i admit i have to take a bus every now and then,but i'm getting rid of everything else that uses gas.

• United States
16 May 08
I do not own a car,so don't use gas there.Take a bus to some places, but because the schedule is so messed up I end up doing alot of walking.Then my feet and knees hurt so bad from my medical conditions I hurt for many days.Then with the rain we had for several days I could not take a bus or walk anywhere.Because of that I have to get my groceries delivered which cost's me money plus an extra gas charge because it has gone up so much.Now Iam broke,no more money for food till the 3rd of next month when my socail security check comes.I thought I was going to have money next week when my son was going to pay me for babysitting my grandaughter,but he has to pay his car insurance and can't afford to pay me and that to because of everything else going up,but his pay rate.

• United States
4 Jun 08
They cannot convince me that they are not getting rich off of the gas prices. They say that it is a small fraction of their profit, but I don't believe it.