Changing The Recipe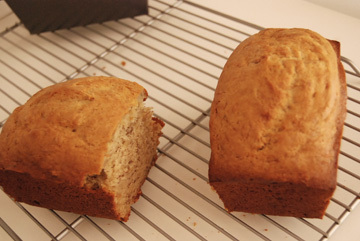 United States
May 15, 2008 5:54pm CST
I have added raisins to many of my recipes. Some people like to add nuts. Last week I added dried cranberries. Do you change the recipes by adding something? Also use applesauce instead of oil when baking, which lowers the calories. Applesauce is really great in bread recipes. Have you used a different item to lower calories?
5 responses

• Switzerland
16 May 08
I don't usually do it to lower calories, more for variation or because I can't find the ingredient. For example, I use chives instead of spring onions when I make my stir fry ginger beef; apples instead of turnip when I do meatballs... I'll add things like orange or lemon zest into my sweet baked stuff like Madeleine even when they don't call for it. When I'm cooking, I improvise along the way with what I have - once I was making a spicy sauce for some fried fish and I decided to add some crunch to the sauce, so I took out my nut brittle, crushed it using a mortar & pestle and then just added it into the sauce. :)

• United States
16 May 08
I understand some ingredients are hard to find. Turnips are sure one of them. Thanks for the reply.

• United States
16 May 08
I always substitute applesauce, it's about the only way I can have a little cake or something! I love putting raisins in things. Currants are good, too. I'm always changing recipes, they're usually very boring to me so I add stuff.

• United States
16 May 08
I have never tried currants and will have to look for them at the produce store. They sound like they would be great in bread. Thanks for the reply.

• United States
15 May 08
I do that also i love cooking an experimentting with different things like instead of useing water for oatmail using apple sauce an adding the dried cranberries to alot of my cookie recipes

• United States
16 May 08
Thanks for the reply. Its fun to try a new ingredient in a recipe. I'm using more dried cranberries this year than in the past.


• United States
18 May 08
I've used applesauce in brownies. It turned out well. I bought a jar of baby food prunes to use in some recipes when I was reading you could use that too. I forgot about it and it sat way too long in the cupboard. I add as much fruit as I can to recipes, I know it adds sugar but hope the nutrition and fiber make up for it. The family doesn't like many raisins so I use canned stuff I have on hand. I know it adds calories, but in my own way, I feel justified in not having desserts around if I have a really nce dinner, plus having a sweet ish taste somewhere in the meal? I like the dried cranberries in salads.