Antique cars, antique people!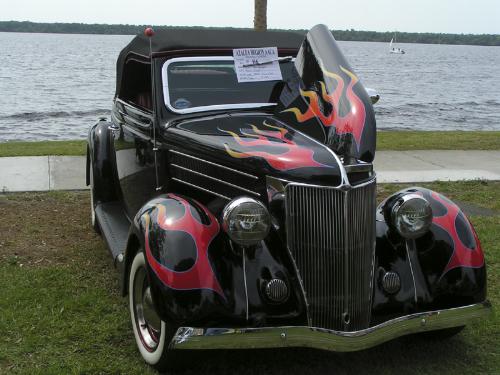 United States
May 15, 2008 6:59pm CST
I went to a car show a couple of weeks ago. I am not especially a car nut, but most of the men in my life have been, so I know more about cars that I really ever wanted to know! Anyway, I kind of enjoyed seeing some of the old cars. Actually, I remembered driving some of them! When I was a teenager, I drove my mother's car. It was a '48 Pontiac. I would tell people I could go from 0 to 60 in 30 minutes flat!! lol Driving around town--or cruisin' as we called it, was a big part of my teen years! Gas only cost 25 cents a gallon then! What memories do you have of cars in your life?
5 responses

• United States
16 May 08
..your title is the exact tag I put in your "rumble seat" discussion! Twenty-five cents a gallon... wow!




• United States
16 May 08
I know what you mean! But, then I don't have much to offer back either! lol

• United States
16 May 08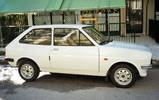 I remember when I was 16 I would drive from my home in Norman to see a friend in Del City. Gas was 75 cents there. That was only 11 years ago! Man that is pathetic. I remember when I was four my parent's Ford Fiesta was stolen. Ford Fiesta! Isn't that hilarious? They were poor so it wasn't a big deal to them when they got it back. The thieves really couldn't make it look worse.

• United States
16 May 08
I drove a Ford Falcom for about a year. Worst car I ever owned!! It only had a 12 gallon tank and got about 10 to the gallon. I was always at the pump!! Thank God gas wasn't $4 a gallon then!

• Canada
17 May 08
My first car was a 1929 DeSota, with 2 spare wheels mounted in the front fenders. I payed $50.00 for it and ended up giving it away. It'd be worth a Small fortune today! Another favorite car was a 1967 Cougar, lemon yellow, with black leather upholstery. It cost $4300.00, and I eventually traded it for a half-ton truck! Speaking of antique people, Yup thats me!

• United States
17 May 08
Oh, good. I was beginning to think I was the only antique on this site! I remember the yellow Cougar well, A friend of mine had one. It was a beauty! That DeSoto would be a valuable antique today! Thanks for the reply and the memories.


• United States
16 May 08
You are right on. The retro look in some of the cars goes back to the 30's and 40's! Thanks for the reply.