I you could change anything about yourself physically,what would it be?

United States
9 responses

• United States
19 May 08
It would be my weight, which I'm sure is a common answer. I have a disease that makes me gain weight (not diabetes, a lot of people assume that so I thought I'd eliminate it). When I was a teenager I couldn't figure out why I ate right and exercised, yet gained weight. Many years later I was diagnosed and am on medication. Still though, it takes about 7 times the effort to lose weight than someone without this illness. So I'm constantly trying to eat right. But the exercise is the hard part. I've had a hard time finding cardio exercises the doctor will let me do. It's due to a car accident I had many years ago and my neck and back got messed up. I've now started doing a few things he doesn't know about. I mean I've got to get the weight off somehow! I can walk all I want though. But it's getting really hot here now, and it limits how much I can walk outside. I don't do well in the heat. I'm a wimp!

• United States
19 May 08
I have some friends that have weight problems because of their thyroid.Well,I am a wimp too in the heat,I have been in the past and am now,enemic which makes me weak.Being in the heat too long does it to me too.I can be out for awhile in the heat but not for very long.

• United States
19 May 08
I have to agree with you on this one, I have a mouthful of mess. I even have dental insurance, but it only pays very little. I just rather have it all done at one time, and at this rate would have to have them pulled and false teeth as well.

• United States
18 May 08
I would lose this physical disability I have with my legs. One of my legs is a little shorter than the other, and it is just enough to throw everything out of whack, so it keeps me from doing some of the things that I would really like to do. Perhaps the area of my life that it affects the most is working. There are a few jobs that I would probably enjoy, but my handicap keeps me from doing them, because I can't handle the physical demands. Correcting my leg problem would probably solve most of my back pain as well. I have a shoe that is built up on the bottom to help correct the issue, but it doesn't solve the problems completely. Other than that, I am pretty happy. I would like to lose a little weight, but that is about the only other thing.

• United States
18 May 08
When I was in junior high school I had a friend who had that same disability and she had a special shoe.I know how you feel,I have tendinitis in both feet and one arm and a spur in one heal,arthritus in my knees,hip,elbows and neck.I also have permanant nerve damage in one arm,plates in my skull and a busted ear drumb.So,I am limited as to what I can do as far as work and also some daily things.


• United States
18 May 08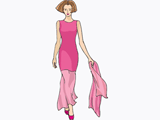 I know what you mean,after my teeth,I guess I would pick the tops of my legs,near my hips.They didn't become fat till I had kids.But,my kids are almost 28,24 and 11.Good luck.

• Palatka, Florida
18 May 08
For me it would be to get more weight down. I have struggled pretty much off and on my whole life. I am scared to have a surgery for it. Due to the fact that I am not big enough for that. I am just not happy with the weight I am though.

• United States
18 May 08
They have all those "die"t's.That do most people no good.I guess you just have to watch what you eat and do more exercise.I hope you find what will help you.Good luck.

• United States
18 May 08
I would have to say my teeth too... They aren't straight at all and wish that I could have straight teeth but for some reason they never did straighten as I gotten older, my dentist lied to me.. However it doesn't mess up my smile or anything like that.. But that would be the thing I'd like to change..


• Philippines
25 Jun 10
If there's something I want to change with my looks those would be my teeth and nose. Nonetheless their not really that bad but if those were improve, I would look more attractive humility aside. My height also. I'm not short but an average in our country but my ideal height is 5'8" - am 5'6".

• Philippines
13 Jun 10
well maybe a little less fat. But im changing it now but don't want to go to some fany gym for it and trying jogging