Tired of not sleeping ...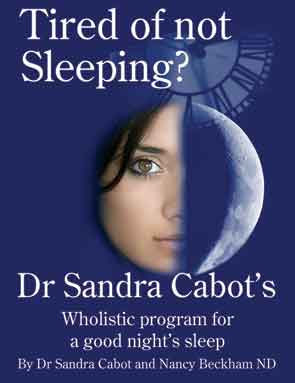 India
May 20, 2008 5:41pm CST
I am tired of not sleeping . It doesn't mean , I don't want to . But I am not feeling sleepy . Its another thing that I am going through a phase these days but I always get this problem after leaving hostel life . Now its 4:15 AM and haven't got any mood for it . Do you have ever got these problem ? What should I do ?
5 responses

• Davao, Philippines
26 May 08
maybe you have insomnia, i experience this before, even late night till early morning still i can't sleep but now it's quite different i don't want to sleep but my eyes felt always sleepy everytime i used my computer. maybe my eyes tired for always infront of my computer.

• India
26 May 08
Yes , so many person has advised me to go to visit doctor .... I will do that soon .. Thanks for response !!!

• United States
23 May 08
Aww hunny..i am soo feeling for you! I have serious problems goin to sleep..the last 3 month have been the worst,,..i go to bed on time..and lay there forever!!get up work and on the pc..take my sleepin pills..nuttin..take a few more..now im waiting.. i sleep great in the day awesome..just dont knwo why?about 6 or 7aam is when i usualy end up,..headin to bed..during the weends when Sky is home al the time i fightt it and stay awake all day and end to bed when he does lol..only then to wake uo every hour or 2...its just not right,..lots of luck to you! April

• India
23 May 08
Its really very bad things going on ... Thanks for your feelings for me ...


• India
21 May 08
He He ... I have got so many person like me here and I hope we will enjoy doing the same here ... Thanks !!!

• United States
20 May 08
I have this happen ever so often it sucks. I will try and take a bath to relax but it doesnt always help lol. It sucks cause sometimes no matter what you do you just cant relax.

• India
20 May 08
Yes, its really sucks . I get too much thought for due to it and those thinking also sucks ... I have to do some thing seriously for it . Otherwise I will be in trouble very soon ... Thanks !!!

• United States
20 May 08
I cannot sleep either most of the time but I get so tired after being up for so long. I can go to sleep for about three hours at a time and then I am wide awake and back to working. I can work for a few more hours and I feel like I want to lay down again but I do sometimes and cannot go to sleep. I get so tired sometimes but I force myself to work and by the time it is time to lay down, I am wide awake again and I toss and turn for hours wasting time.

• India
20 May 08
My problem is that, I have time for it and I want to sleep . But its not coming as my body go to tired but my eyes are still open . I wait for it on my bed and then again wake up for doing some thing as those are my waste time .... Thanks !!!