My SLIGHT brush with a "terrorist"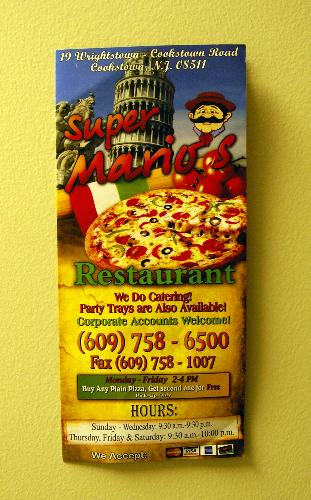 United States
May 20, 2008 11:09pm CST
I was asked to start this discussion after answering another about September 11th. I live on Fort Dix in New Jersey. Around this time last year we had a threat to our base. It is Air Show time. Crowds of people come to the base from all over. Six young men thought they would kill a bunch of American soldiers and make a statement. Other rumors were that they were going to hit the BX (shopping center). Who really knows what they thought they were going to do. They weren't affiliated with any real terrorist organization. They were sympathizers who were working off the cuff. They had no training and were very amateur. My husband thinks that the only reason this was even made public was to make an example of them. Though terrorism is a real threat obviously; these six guys were a little bit of a laughingstock around here. Nicknamed "The Fort Dix Six" the local military law enforcement only saw these guys as a minor threat. They were so sloppy that the actual assault ever happening was highly unlikely. From CNN: http://www.cnn.com/2007/US/05/08/fortdix.plot/index.html While authorities are glad to have arrested them, the individuals are "hardly hard-core terrorists," one law enforcement source said. Another source said that while the allegations are "troubling," they are "not the type that made the hair on the back of your neck stand up." My husband and I actually spoke to one of the terrorist wanna-be's the day after we moved to New Jersey in November of 2005. Serdar Tatar (the only citizen) worked at his dad's restaurant right outside the base. We went in and ate. The food and the service was really good. We wanted to know how to get to the mall because we had no idea where anything was. We were coming from Mississippi where Hurricane Katrina wrecked 90% of what we owned. We had to buy new stuff. Tatar was the one that gave us directions to all the different shopping. He seemed nice enough. Like any other 20-something guy. We ate there many times after the first. The place was always filled with military patrons during lunch and dinner hours. After everything he did; his dad lost his business. I believe it was sold though I am not sure. I do know that the name was changed and so was the menu. The business could never recover. The building that was once alive with people now sits there empty and abandoned. This kid destroyed his father's business and he had intentions of doing so much more than that. In turn he hurt his own family. Like I said, I was asked to write this so I am not really sure what to ask as a question for the discussion. Feel free to add your thoughts.
3 responses

• Regina, Saskatchewan
23 May 08
It astounds me every day that fundamentalist philosophies become so attractive to youth, that they will sacrifice without reason their own lives as well as others. And the hatred that is fomented because of it is a sad side effect and a very destructive one. I used to live in a town with a small variety store that sold THE best homemade pies in the county. The couple that owned it were Iraqi. I'd known them for years and cared deeply about them. Then the first Gulf War started. And even though we lived in Canada, the HATRED towards these warm wonderful people was incredible, but it was mostly on the part of the youth. They finally had to close their business and move away and I for one was so angry about it, that I stood up in Church and gave absolute verbal HELL to the boys who were basically responsible for the harrassment that drove this family away. You could have heard a pin drop when I was done. The boys (high school seniors) didn't say a word, the priest just stared at me, and then slowly, quietly and finally loudly, the entire congregation stood up clapping. Those boys were never charged, but they did more community service that year than most convicted felons! Whenever anyone in town needed something done, they called the parents of these boys and you bet those fellas got the job done and done right. Years later I found out that 3 of them had joined our Armed Services and ended up in Afghanistan!

• United States
24 May 08
That is really sad about that Iraqi people. I am glad the community stepped up and hopefully taught those boys a lesson after you called them out on what they had done. I hope they learned something.

• Regina, Saskatchewan
25 May 08
If you want to teach a teenager a lesson - send him/her to a small town! There's no escaping! LOL And if you want to teach a large group of people in general a lesson, stand up in CHURCH and let them have it! LOL

• Regina, Saskatchewan
25 May 08
Thanks for the br. I thought this was a great discussion and hopefully more people will find it in the future.


• United States
22 May 08
It is sad that children do not realize the impact of their actions on their parents lives. It was something I realized as a young adult, so tried to teach it to my children. But I see the effects of it daily with my significant other's son. He is 19 and does not care about anything except himself. I wish I knew what to do to help my SO. I see it affecting him everyday.

• United States
24 May 08
I learned that my actions affected my family at a young age too. I had a really good childhood. Even as adults me and my siblings still like to see our parents happy with the decisions we make. They aren't always...of course...but it does feel good when they are.

• Australia
21 May 08
Yes it is very sad that some people have to suffer because one member of their family doesn't have the brains to think of what their actions can do, why can't people just live and try to be happy within themselves, it is very sad for his parents.

• United States
24 May 08
Yeah, I really think that this kid's dad had no idea. At 20 something he is an adult and is responsible for his own actions.