Memorial Day

United States
11 responses

• United States
21 May 08
It seems to be it's about a week early. I thought it was the very last of May but maybe it's the last Monday in May. I'm not very swift when it comes to holiday dates. Wondering if the swimming pools will have freezing cold water since the temps have been lower than usual. We have a high school graduation party Saturday and a bar-b-que with friends on Sunday. We can't do anything with our kids on Monday since one works and two will be out of town.

• United States
22 May 08
We got plans alright. Camping w/o our daughter then entire weekend. I can't wait!!!! I'm leaving on friday after work with the basics to nab our fave spot. It's totally private and can let our dog loose there. Hubby is coming Sat. morning with the rest of the stuff. Our daughter's b-day is tomorrow so she's going to Aunt Shaboo's house for the weekend to have fun with her cousins that are also going to be there.

• United States
22 May 08
Not this year, my friend. Sorry, but your just going to have to stay home and recover. Besides, you wouldn't be very comfy sleeping on the ground in a tent with your neck being so sore. Maybe by Labor Day your neck will be all better and you can go then.


• United States
25 May 08
Monday night will be game 2 of The Stanley Cup Finals. The Red Wings won4-0 in game 1 and I can't wait to see which Pens' team will show up, the team that was unstoppable in the early rounds or the team that didn't play well enough to win n tonight.

• United States
21 May 08
Well we did get our usual invitation to a friends place this weekend..They have 80 acres with a river to swim in, grills to grill out on, hiking trails to walk, big bonfires at night, camping,people share music, and games for all.. But with the cost of fuel we may not be able to make it this year..


• United States
21 May 08
Terry, this year I see it being a very quiet memorial day for us. We will probably take the opportunity and get some big chores done around the house. I have been doing some spring cleaning, but there are things I need help with so I have a rather long honey do list for the weekend.... I just have not told my husband yet!

• United States
21 May 08
I will continue my house remodeling. I couldn't finish it last fall. I will start my remodeling on Friday. Too much to do....but I love it... HUGS

• United States
21 May 08
I will be going to decorate loved ones graves on Sunday. My grandparents and my father are buried in the town my mom lives in about 20 miles away my kids and I will go help decorate graves down there then we will come back to town and go out to the cemetary here my husbands gradparents are buried here so we will decorate their graves it will be extremely hard for my husband as his grandfather just passed away last November.

• United States
21 May 08
Saturday night I am taking my 2 grandsons to a local NASCAR racetrack for a feature called Friday Night Eve of Destruction. The races are the kind with a lot of expected crashes etc like demo derby etc. Also 3 Monster Trucks performiong. My wife works from 11 till 10 on Monday. Sunday is my B-Day as well. HAPPY POSTINGS FROM GRANDPA BOB !!~


• United States
21 May 08
We were suppose to go camping (believe it or not) but we can't afford it so going to save it for another time. Besides I ain't camping if it's raining LOL I have family coming in on Sunday from New Zealand and they will be here for a week. They are staying in DC but want to come out for dinner later in the week, so thats going to be a nice visit. I think I might be working too so it's going to be busy for me again :)

• United States
21 May 08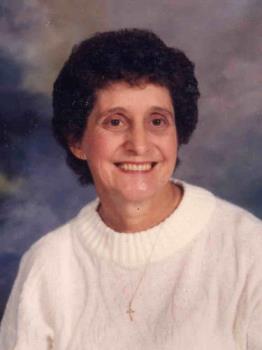 Nope, not a thing except to go see my mom and hope to lift her spirits. I'm going to see her today and hopefully she's less angry than she has been before. I hate to see her so upset but for what I understand, it's normal for stroke patients to be angry because they've lost control. I can't wait for her to regain her control once again for I'd be gladly to hand it back to her.