what can u see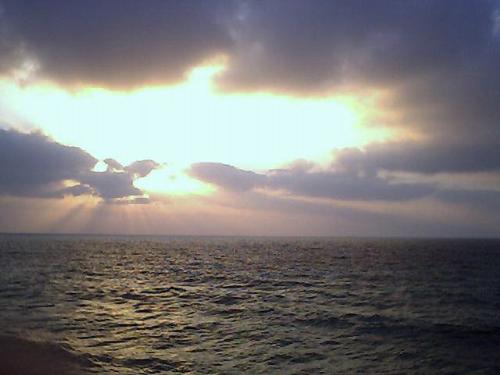 Egypt
6 responses

• India
21 May 08
is this picture is taken by you. very nice, i can see a Eagle, or Vulture or some like thing like that.. it is very nice picture. to take this type of picture timing is most impotent thing and vision is most important. if this picture has taken by you then i want to say that you are a good photographer. keep it up ...

• India
21 May 08
Luckily, great job,, can you tell me which location is this.. i think it is a big lake.

• Philippines
25 Aug 08
wow...nice picture...its like a huge bird flying...like a phoenix or something cause its image is made by the light of the sun and the clouds...

• Latvia
23 May 08
In that shining part of the picture I see a bird spreaded his wings! This is maybe my imagination, but it seems so for me like that. By the way, nice picture. I like sea so much as I was born in the city at sea, and my home was about 400m from the sea side.