do you play magic cube

China
5 responses

• Philippines
23 May 08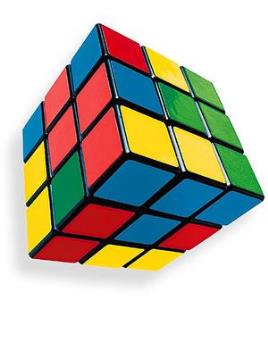 Is that Magic Cube also known as those Rubik's Cubes? If it is, then I can say that I can solve one under two minutes. Yeah, I know, too slow but, that's what I can do at the moment. I have a friend who can solve it under forty seconds and it that isn't amazing, I've heard younger participant in competitions solving those in less that twenty seconds.


• Guangzhou, China
23 May 08
When I was a little child, I liked to play it. I was unable to solve th magic cube with all sides. But at that time I thought out a new trick. That is I took off the color stickers from the magic cube, and then sticked them again and all colors are the same for all sides. I love China





• United States
22 Jan 09
LOl, I had to laugh when I saw this post. I learned how to solve it when it first came out some twenty years ago (showing my age here;). It took me forever to figure it out. When I finally got it down and do it fast, I was so proud, lol. Then we went to my grandma's birthday party. My uncle said that my cousin could solve the cube and do it really fast. My cousin never was very bright so we were surprised and asked him to show us... he took a screwdriver, busted the cube pieces apart so they would all fall out (Only the middle ones are actually connected the rest plops out, at least back then). Then he proceeded to put the cube back together... well, it was one way to solve it, lol. We laughed so hard that day. And my uncle was so proud of him and so upset at the rest of us cousins for laughing. Even worse when he figured out that most of us could solve it the regular way...

• Pakistan
29 May 08
i don't know how to play it dear.where from you learn.?