Do you own a weather radio?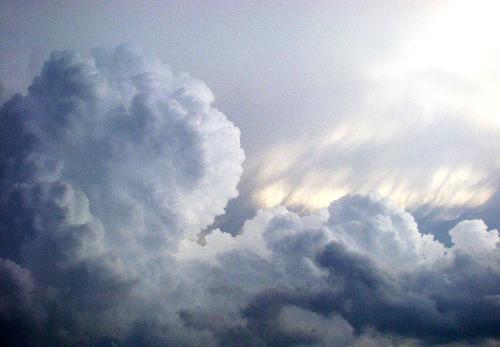 United States
5 responses

• United States
24 May 08
We don't own one, but I keep saying I'm going to buy one. You are the first person that I have encountered who actually has one. I have a question for you. Does the darn thing go off all the time or just during REALLY bad weather? The reason I'm asking is because I signed up for weather alerts on my cellphone. I would get text messages all the time every time the wind picked up or it was about to rain. Because I live in Florida, I had to cancel the weather alerts. I went over my text message allowance of 200 per month just with the dang weather alerts! I would hate for that to happen with the radio becuase it would be waking me up every 10 minutes at night. LOL


• United States
25 May 08
I wanted to add that my weather radio just went off a bit ago, so I suppose it is working. We are under yet another tornado watch! I just hope that it does not turn into a warning today. DH has to work today and will be out helping to spot and notifying citizens.

• United States
27 May 08

• United States
24 May 08
hello Amazon, Welcome to mylot! We live in TN, and as of yet we have not bought one, but we really need to. We have already had a very stormy and violent spring. When ever we have the money for a purchase I never think about it.... But I do believe in this area that they are important.

• United States
24 May 08
Thanks for your response Angel! We have one, but it sure did not help us any for tonight's storms. I don't know what we have done to it, so maybe it is time for a new one. Don't think I want to go through another night like tonight again without one...lol. We had some pretty intense moments. It will be interesting to see just how many tornadoes were actually spotted in Kansas today and yesterday.

• United States
24 May 08
Oh yes I saw that on tonights news. They were bad. I have a friend that lives in Dodge City, and he tells me about some of the storms that rumble through there.... Kansas seems to be another hot spot for tornadoes. Do those radios work with out electricity? Our electric goes out pretty often, it does not take much more than a strong wind.

• United States
24 May 08
We are on our way to Oklahoma today for a run to the airport. The highway out of town was closed last night..sure hope it is open now. Two lanes and the only way out...lol. DD received a text from a friend in Dodge last night telling her that the house behind his was struck by lightning. Wouldn't that be just horrible?

• India
27 Aug 12
I don't own weather radio but I own a radio. I really loves to listen to them. I used to hear the weather report of our place and it really helps me to decide to take the umbrella or not

.

• United States
18 Oct 11
no we do not own a raido but that is just because the place where i come from does not get very bad storms we just get a bunch of thunder lightening and rain and then here and there we get some hail but we do not get any tornados when i move out of my parents house i will get a weather raido i am they type of person that likes to be fully prepared just in case i think the little cheap ones work just as well as the expensive ones

• Canada
7 Jun 08
What do you mean, when you say "weather radio?" I have a radio that winds up, incase there is no electriity. Is that what you are talking about? I loe that radio, and it has ome in quite handy for mew, a few times.