What makes you happy?

China
May 24, 2008 9:03am CST
"Smile! You look so beautiful." I am a happy person. I make sure that I always wear my beautiful smile the moment I step out of my room. I want my smile to be contagious. The little things that children innocently do makes me smile. Whenever I see the names of a love one calling me or has sent me a message makes me smile. People can easily make me smile. Whenever I smile, I know that I look so beautiful. What about you, what makes you smile? Do you think that you look so beautiful when you smile?
4 responses

• United States
24 May 08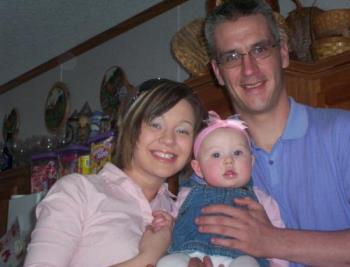 Hello! What makes me happy daily? Mine is my eight month old daughter sophia. Everyday she makes my face shine with excitement. I love watching her grow. Shes saying momma and it makes me feel soo good and warm! I defiantly think people look better in general when they have a smile on their face!


• Philippines
24 May 08
friends. and stuffs that counts my life. diaries, music and guitar. memories. :)