Why mylot emotions are restricted to three per post?

India
5 responses

• Philippines
26 May 08
Hi saivenkaat802003! I really don't know why we are restricted in just using three mylot emoticons.

Personally, I just love using them and seeing them on discussions and responses. I would use more if it is allowed because they make the discussion livelier and colorful.

Take Care and God Bless! Happy Mylotting!


• India
26 May 08
Another two points that one must consider, one falling as an advantage and the other a disadvantage. The advantage is, a large sentence framed to depict a feeling of a person can be brought about , with one Emotion. Obviously, the disadvantage is, you wont earn much, here in mylot, because, your response will not be descriptive enough.. Think of a situation, if one responds only through smileys only. Will he/ she earn for it. I seek blessings from
Faith
ful God.


Take care friend.

• India
25 May 08
Hi saivenkaat, I don't really know. Maybe Mylot doesn't want us to get too emotional?? Hmmm..... that is possible. Cheers and happy mylotting!

• India
25 May 08
Ha.. ha.. yea.. too much of becoming emotional in one's life do bring more bad than good.


• India
26 May 08
Yea. Pictures in the form of smileys do bring out more emotions than words at times. Especially for persons like me, who are lack vocabulary and skill in typing, the emotions helps out a lot. Enjoy peace within...

• India
25 May 08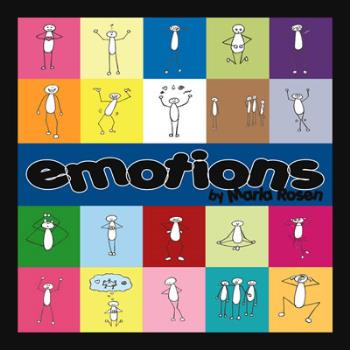 Is it so.. i have not used the emotions till any of my discussions. I am going to use this discussion now.. A happy emotions.. The thums up emotions.. The shocked emotions.. The winked emotions.. The surrender emotions.. Be cool emotions.. I have used here around 6 emotions, we could see, how is being posted.. Yes, when i post, it says "Response contains more than the maximum allowed mylotcode emotes Max is 3" So, i deleted the emotions of 3. I don't actually why they have a restrictions. may be there is may be no requirement of emotions. After i delte those 3 emotions when i post it says that I am not allowed to post the emotions since i was not completed the posting 200..

• India
25 May 08
Is it so? Are you not allowed to use mylot emotions till 200 posts? I dont understand what legal binding is does one gain after making the 200th post. Quite funny.

• Singapore
1 Jun 08
I would love to know why too. Personally, I feel that 3 is too restrictive a number. If someone is typing only a few lines, that would suffice. But sometimes, we might type a lengthy post and 3 is definitely not enough.