Going to court for disability HELP!!

United States
May 26, 2008 4:04am CST
i have fibro, bipolar, asthma, allergies, migraines, fatigue, etc etc etc and so i cant work. with me being 26 i have been told that there isnt much hope but i have to try since my hubby is having to support us both.. i have been turned down 3 times which is what is standard here in TN so i have a lawyer and we are waiting on a court date and im terrified. any advice or tips for me or things that might help me on d-day? maybe something i can bring as evidence that i hadnt thought of or something?
5 responses

• United States
4 Jun 08
I live in Tennessee too. I would think the Bipolar would put you in the category to be reviewed by a Psychiatrist or if you have a Psychiatrist then you get that Dr. to fill out paperwork to take to court. I don't think any of the other conditions qualify for disability, but I'm not sure.

• United States
5 Jun 08
well i have 3 shrinks that will say i have it and other probs but they sent me to the disability's shrink and she said im perfectly fine..

• United States
29 May 08
I do know what you are going through. I'm waiting to hear back on when I will go to court. If it's like others I've heard it could take another 2 years until it does. My sister recently got approved but they were still saying at that point it would take another year till it went to court. She had to get a local Congressman involved. Once he did boom it was approved in no time. Once I hear back I'm going to see if he can assist me as well. The thing is when my sister was approved they said she'd been disabled since before she first applied, go figure

I also have fibro, bipolar, allergies, along with a ton of other problems including spinal stenosis and degenerative disc and joint disease. It shouldn't take this long to get approval when one has issues like this. I can understand they want to make sure you have something wrong but they are going way beyond that. Social Security has stated that i am disabled, just not disabled enough. Believe me if I could find a job that I could do I would do it just not something that seems to be possible. I would suggest if you are still waiting for approval contact a local congressman or senator. See if they will help. You might have to give them a sob story about money and such but it might speed things up a bit and that is some times worth it. I wish you luck with it and hope it all goes well.

• United States
7 Jun 08
i keep forgetting to write them.. dang fibro fog

• United States
27 May 08
I wish I had some good advice, but I don't. I also have Fibro and have been to court. I was turned down at the court level. I am 33, and that is one thing that is hindering me, because I am young. My lawyer says that I got a bad Judge that wouldn't approve anybody also. I am now at the stage of appealing the judges decision and filing a new claim. I also have a Long Term policy that I can't get an answer from. Believe me I know how stressful this is for you. I have no money coming in and my Dad is paying my bills, but he is running out of money and I don't know what we are going to do. I was told that the state has 3 years to look over my appeal. I first filed in Oct. of 2005. I have a friend who's father has Fibro. I think he is about 46 and he filed for Disability about a year ago and has already received payment. He is in the same state(KY), but in a different county. I think it all depends on what judge you get. I wish you LUCK and hope all turns out good for you.

• United States
7 Jun 08
yeah my lawyer said that he had probs with a judge here that didnt believe in fibro.. he said that the judge said that fibro is something that women think they get when they find it on the internet and then all of a sudden come down with it

• United States
26 May 08
i wish you luck in court, any of the systems that can be controlled by medicine will not be counted as making you disabled. Now you have a lawyer and that is good but going to court without one don't think it would matter, if it goes as far as to get to a judge, you would of won or lost with or without the lawyer, course they aren't going to tell you that because they are getting 40% of what ever the court awards you, don't be scared the judge is really there to help you, I have fought for 6 years till it finally went to court for my hubby that was injured on the job, he got it, and we was told he would of got it without having the lawyer, as for me I had a massive heart attack, I was told even picking up a gallon of milk our of the refrigerator could give me another one, they turned me down, said I could still get a job answering the phone, it took the doctor to say I was depressed to get the disability. Depression is the fastest was of getting it,The fibro might be a good thing on your side my friend got it on that, as for asthma, and allergies don't think that will help you there is medicine for that, bipolar, I don't know any thing about that, I had going into court, heart disease, emphysema,diabetes, copd, high blood pressure, high cholesterol, none of them worked for me till the doctor said i was depressed, heck who wouldn't be with all that. So if they ask you let them know that the drpression is getting you down. And watch the lawyer he is there to feather his pocket more than he is to help you, believe me I know ours lost my hubby's file and it laid misfiled for 18 months in which time we lost our truck, our home, and sold all our furniture to try to keep going, and did he care that he cost us everything over his stupidity, no he ask the court for double the amount that he was to be paid because he had to wait so long, can you believe it was his fault.

• United States
26 May 08
well the asthma and allergies might help since i am literally allergic to everything.. i have to use my inhalor and cant be around dust, mold, animals, grass, trees, perfumes etc etc.. and my lawyer worked for the disability claims area before or while he was in college for becoming a lawyer and he has said he has had people with fibro before so that is a plus.. TN is horrible and they turn down every one to where every one has to go to court.. there have been crippled people i know that cant even get approved without going to court.. i filed in jan 2006 and in summer or spring of 07 i was told i would be going to court but that it could take up to 3 more years before i get a court date.. but my lawyer seems to think it might happen soon.. and as far as medication i have been on a ton of pain meds and done physical therapy with none helping.. the only thing that seems to have meds work on is my bipolar but my asthma is still horrible and well i could go on but i have had 3 fibro/pain doctors just tell me that there is no more they can do so i have tried other docs thinking maybe there would be a medicine that would help but nothing.. and the lyrica has made me worse grr.. im irritated because my shrink is gonna have to fill out papers for the 2nd time because he knew i was getting it for fibro (i told him this) so he filled them out totally about this and not bipolar so now i have to get him to refill out every thing.. i am bringing my husband as a witness but i just feel that im missing something that i should be thinking of.. meanwhile i am prob gonna end up with an ulcer which would just be great to have on top of gastro probs lol.. sorry i will shut up now.. i have a great talent for rambling lol

• United States
11 Jun 08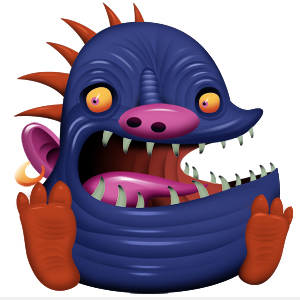 Your best bet is the lawyer. I have MS (multiple sclerosis) and have what's politely termed as
'hidden symptoms'
(if someone else tells me, "but you look so good!", I'm going to beat them senseless!

). I filed about 6 weeks ago, but I've already had the county turn me down for something (what I don't know, the girl never called me back). My problems vary through the year...right now, the heat and humidity force me to hide in the house by the A/C; in the winter, the cold basically shuts me down;

and I can't even take meds for it--I'm allergic to the interferon (it makes me lose my short term memory!). It's quite frustrating! Good luck with your case and relax--your lawyer will do the fighting for you!