Sisters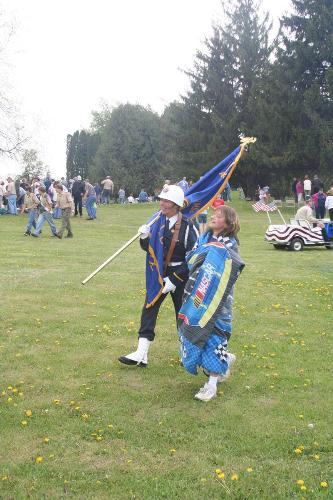 United States
May 27, 2008 1:37am CST
Do you consider your sibling to be just that or are you good friends. With my brothers and sisters I feel that we are good friends and would do what ever is needed to help each other out and we enjoy spending time with each other. I took this photo because it struck me as they were more than friends or sisters. The way they were walking and talking I knew there was a special bond between them. There was an age difference that made me think they were sisters.
2 responses

•
27 May 08
We are just sister and sister as we don't do any things together that would warrant us being best friends. We are pleasant enough to each other, but since we have to live in the house together we have to be otherwise it would be very awkward.

•
28 May 08
I think that will only happen when we are maybe both in our twenties or thirties as there is 5 years difference and as we are in our teens that means that five years is quite a gap and we are into different things.

• Philippines
27 May 08
Hi there Bob! That's a really sweet photo. I am good friends with both my sisters, thankfully.

• United States
28 May 08
In the movie the Godfather Sonny tells Michael in the early part of the movie that like - Family is important, when all things are considered Family is all you have. I feel that way that friends are important but family is always there for you. This is how it is with my family and my wifes family. You are twice bless if you have two sister who are good friends.