Are there Some Noises that are Unbearable to you?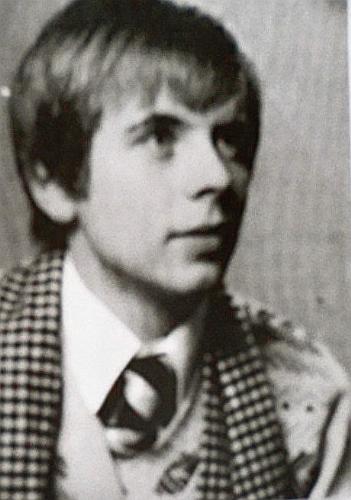 United Kingdom
May 27, 2008 1:12pm CST
On the level, I don't mind loud music. I can't say why, but it has never bothered me. Maybe it's because I'm such a music lover. Even the persistent rythyms of loud music don't much bother me; and I can rest or sleep through it. But I know folks who are driven insane by loud music, especially Dance/House music with its insistent four to the floor beat. Not me. Talking or shouting? No, again, this does not bother me unduly. I can rest through raised voices, and nonstop talking. I am pretty tolerant to all kinds of noises, but I do have certain noises I don't like. A sudden bang such as a glass being dropped for example is something I find very agitating. How about you? Where are your limits when it comes to noise tolerance? What type of noise sends you daffy, and how do you react to it? Let's talk noise.
6 responses

• United States
31 May 08
I prefer heavy rock music than House music.I don't mind shouting. And even glass breaking or a sudden boom doesn't bother me. What bothers me is the sound a hand makes when you smooth out sheets.I hate it.

• United Kingdom
1 Jun 08
I have never noticed that sound as annoying. But it's amazing how small sounds can annoy. There are times when even distant thuds can bother me, not for a short while, but if they are consistent. Also, I cannot abide squeaking floorboards if they go on for more than a certain amount of time.

• United States
1 Jun 08
A word to the wise, never see a basketball game live.They play on a wooden floor and their shoes make a constant sweaky noise.

• United Kingdom
1 Jun 08
I know, I've heard them, but I don't mind that. It's like an organic squeaky noise representing a thrilling spectacle of athletic prowess. But the squeak of floorboards, that is altogether different. Just not right.


• United States
27 May 08
the emergency broadcast signal that breaks in to tv stations.i hate that thing! my cable company did that 5 times one night,i wanted to strangle them.

• United Kingdom
28 May 08
I have never heard that sound thank goodness, it sounds awful.

• United States
28 May 08
you don't want to-believe me.it's horrifically shrill.

•
27 May 08
I'm not that bothered by a lot, like you. The one thing that always sets me on edge though, is coughing. When someone has a sharp, barking cough, it really drives me crazy. I think it's one of the most irritating, horrible noises there is!

• United Kingdom
27 May 08
I agree it is. I could swear that when certain folks are mad at you they start coughing out loud on purpose. That sets my teeth on edge.

•
27 May 08
I feel bad because I know some people can't help it, but it makes me mad! My partner has a really irritating cough and I have to stop myself from snapping at him. Then I feel guilty!

• United Kingdom
27 May 08
Sometimes our nerves get the better of us. That happens to me too and I always feel bad afterwards.

• United States
27 May 08
Yes. I hate noises. It drives me nuts and it is very distracting and annoying to me most of the time. I hate to hear the television or loud music when I am trying to focus, study or figure something out. I like my peace and quiet while working or sleeping. I hate to hear someone talking nonstop also. that also gets on my nerves even if they are not talking to me and I can still hear them.

• United Kingdom
28 May 08
It seems like you are very noise-sensitive. I believe that the more we are subjected to the more noise-sensitive we become.

• United States
28 May 08
Hi Steph, remember how I was talking about the Loud W. Machine that my friend had. She finally got rid of it. Well she Moved.

• United States
28 May 08
I don't like it when my Grand-Children blast the Music, I half to holler at them and tell them to turn it down. especailly that Rap Music.

• United Kingdom
29 May 08
My mother used to do that to me when I was a teenager. Man I used to resent her. Why couldn't she like my Rock'n'Roll the way I did! I was playing it as much for her benefit, in fact, the whole house's! These days, I play music for me and me alone. I don't presume everyone's going to share my musical tastes. :oD

• United States
27 May 08
One in particular gives me the shivers. It's nails on a chalk board. I have a very physical reaction to it. Most other noises don't bother me. My hubby makes a choking noise sometimes when he sleeps. It scares me awake. That can be a bother.

• United Kingdom
27 May 08
That nails on a chalk board one is an awful noise for sure!